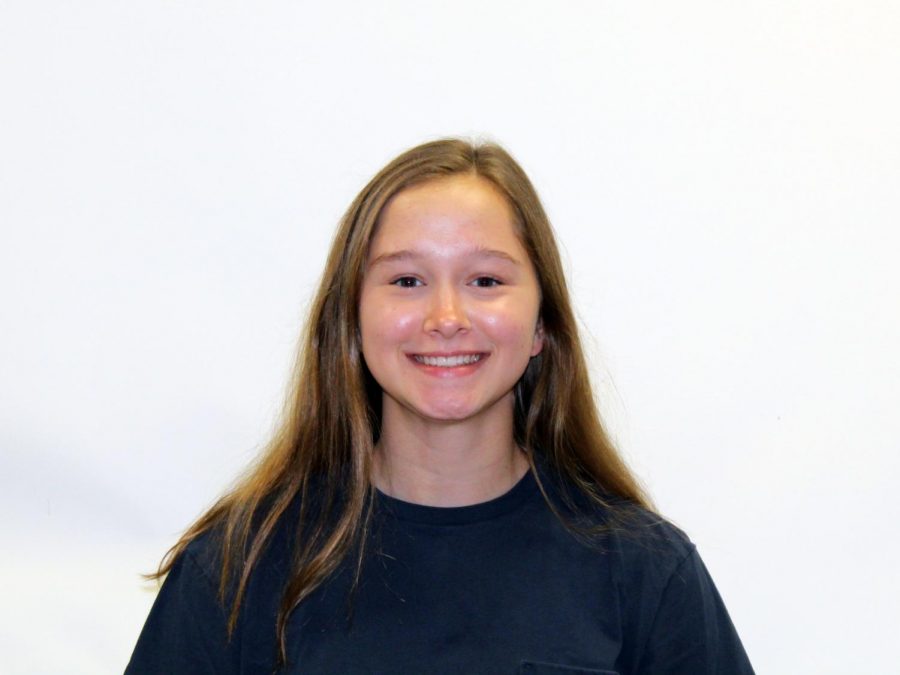 Olivia Plangger is a junior at Normal Community High School and is involved in the Lady Iron basketball program. She is currently working with the Inkspot for her first year as a staff reporter.
 On the weekends...
I enjoy spending time with my friends and family.
Random fact about me
I have a twin, but we are complete opposites.
If I won a million dollars
I would use the money towards college, put some in savings for the future, and take my family on a vacation.
Olivia Plangger, Staff Writer
Jul 15, 2020

Adding a closet into the MIX: ISU alum on radio hosting during COVID

(Story)

May 26, 2020

Senior Showcase Galleries

(Story)

May 21, 2020

Crave Chronicles: Episode Two – Wing Stop v. Buffalo Wild Wings [video]

(Story)

Apr 25, 2020

BACC culinary students roast the competition at SkillsUSA regional; COVID simmers State competition hopes

(Story)

Apr 24, 2020

Q & A: Seniors Speak Up

(Story)

Apr 21, 2020

IHSA cancels spring tournaments

(Story)

Apr 17, 2020

Q & A: Senior Athletes Speak Up

(Story)

Apr 12, 2020

Sewing for safety: Coe family combats coronavirus

(Story)

Apr 12, 2020

Q & A: Seniors Speak Up

(Story)

Apr 08, 2020

Q & A: Seniors Speak Up

(Story)

Apr 06, 2020

IHSA remains hopeful for return of spring sports seasons

(Story)

Apr 01, 2020

5 throwback movies to watch

(Story)

Mar 26, 2020

5 Things to do to keep your mind active

(Story)

Mar 25, 2020

Let, second serve: Iron Tennis warms up for new challenges

(Story)

Mar 25, 2020

Coach Short, Ironmen seniors offer opinions ahead of baseball season

(Story)

Mar 13, 2020

NCHS' Favorite Teacher: March Madness

(Story)

Feb 15, 2020

Earth Club's reusing and repurposing: Valentine's Day

(Story)

Feb 14, 2020

Athletic trainers implement Healthy Roster

(Story)

Feb 12, 2020

Movie Guide: How to spend your Valentine's Day

(Story)

Feb 08, 2020

Crave Chronicles: Episode One – Dunkin' Donuts v. Krispy Kreme [video]

(Story)

Feb 08, 2020

Varsity wrestling prepares for post-season

(Story)

Dec 18, 2019

Computer Science Honor Society boots up for first year

(Story)

Dec 09, 2019

Lady Iron swim & dive seniors cap off their athletic careers

(Story)

Nov 11, 2019

FFA recognized among nation's top chapters

(Story)