Lacrosse programs celebrate first wins, head into second half of season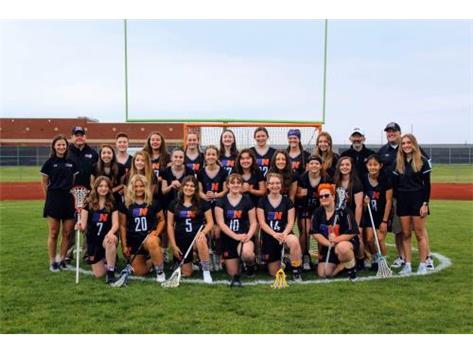 After opening their inaugural seasons with a combined record of 0-5, the Bloomington-Normal girls and boys lacrosse programs recorded their first victories the week of May 3.
After an 0-2 start to the season, the girls team celebrated their first program win over Minooka on May 5.
BHS junior attacker Mak Grisinger led the team to an 11-10 victory, scoring the go-ahead goal before finishing the game with 7 goals and 2 assists.
NCHS senior Maddie McBurney contributed a goal and an assist of her own in B-N Lacrosse's first victory.
"I was so excited to score in our first ever win," McBurney said, as she has," been working on [her] stick skills and confidence."
With six games remaining, the girls B-N Lacrosse program stands at 2-4 on the season, recording a win over Plainfield East before suffering two straight losses.
In May 8's 11-6 win over Plainfield East, Grisinger tallied 7 goals, earning her second straight "Player of the Game" honor.
The girls team lost 18-8 to Washington on May 10 and 25-5 against an undefeated Lincoln-Way Central on May 12.
Despite the two double-digit losses, for the B-N girls, just taking the field against more established programs is a victory in itself.
"We worked so hard to get this co-op team in place," McBurney said.
For the B-N Lacrosse boys program, the team's first win came 12-6 over O'Fallon on May 8.
Normal Community sophomore Alec Freeman led the scoring with 3 goals.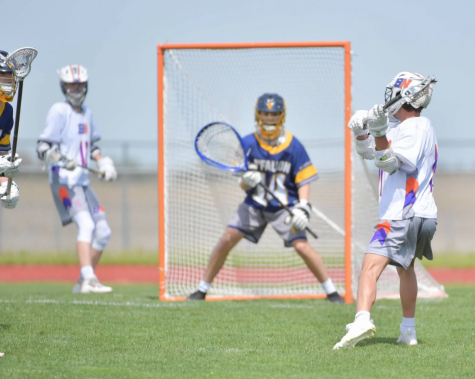 Starting the season with an 0-3 record, Freeman said leading the team to their first program win "felt kind of weird because usually, sophomores aren't really there to lead."
After the surprise wore off and he realized how well the team performed, Freeman said the win "felt pretty good."
The boys recorded their second win 10-8 over the Dunlap Eagles on May 10. After the Eagles jumped out to a 4-0 lead in the first quarter, BHS's Ean Haggerty led the B-N comeback with five goals.
The boy's two-game win streak was snapped by Washington on May 12, with the Panthers 9-2 win.
After leading against Lemont 8-5 heading into the final quarter of play on May 15, the team fell 12-9 after a late Indian's rally.
The boys recorded another victory over O'Fallon, winning 10-7 on Monday before losing to Dunlap two days later.
With two seconds remaining in regulation, Dunlap scored to tie the game 10-10. After two overtime periods, B-N fell to the Eagles 11-10, splitting the season series with the Eagles.
With five games remaining in the program's first-ever season, the team heads into the weekend with a 3-6 record overall but remains winless in conference play with an 0-5 record.
The girls team's next matchup is 6 p.m. Friday, when they take on the Belleville West Maroons at Normal West.
The boys travel to Homewood-Flossmoor (2-3) on Saturday, May 22, for a 10:45 a.m. matchup against the Vikings.
About the Writers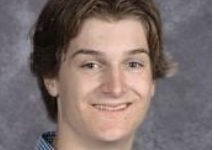 Eli Schneider, Senior Staff Reporter
Eli Schneider is a senior at Normal Community High School and in his third year of working with the Inkspot as a Senior Staff Reporter. Eli plays varsity...
Olivia Plangger, Co-Editor-in-Chief
Olivia Plangger is a senior at Normal Community and a second-year Inkspot reporter. Throughout her time in high school, she has competed on the Lady Iron...