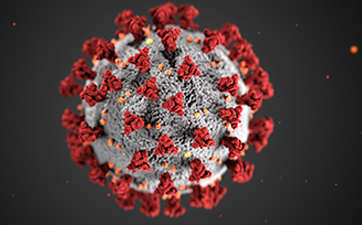 Charlotte Calmes, Staff Writer
March 21, 2020
Illinois governor J.B. Pritzker issued a statewide stay-at-home order on Friday, March 20, which will begin at 5:00 pm on Saturday, March 21 and will remain in effect until the end of the day on Tuesday, April 7. Pritzker also announced that all Illinois schools will now remain closed until April...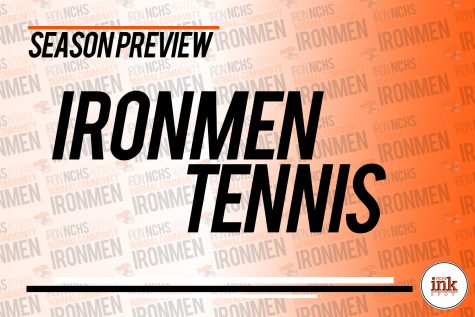 Mantra Dave and Olivia Plangger
March 25, 2020
Despite the core of last year's boys tennis team graduating or otherwise not returning for the 2020 season, the Iron Tennis program remains determined to repeat their 2019 success.  In 2019, the program won the Big 12 Conference, an IHSA Class 2A Sectional, and qualified six entries to the State tournament.  "We've lost a lot of key players - we know that," Muneeth Narra ('20) said, "but we hope to compete just as strongly as we did last year because we have a great group of younger guys coming through,"  In years past, the focus of the season has been to improve on the one prior; but after such a successful '19 campaign, this year's goals center around not building, but maintaining those levels. Of last season's varsity players, four will be coming back. Despite the turnover - which included three-year State finalist and captain Parker Honegger - the team retains key personnel from last year, who will be relied on to provide leadership throughout the season. 
Sunday, December 22

Girls Basketball

NCHS 57 - Bloomington 39

Saturday, December 7

Girls Basketball

NCHS 52 - Peoria 35

Friday, December 6

Boys Basketball

NCHS 42 - Peoria Notre Dame 28

Thursday, December 5

Girls Basketball

NCHS 55 - Champaign Centennial 28

Tuesday, December 3

Girls Basketball

NCHS 53 - Morton 43

Monday, December 2

Boys Basketball

NCHS 63 - West 60

Saturday, November 30

Boys Basketball

NCHS 55 - U-High 52

Saturday, November 30

Girls Basketball

NCHS 54 - O'Fallon 48

Saturday, November 30

Girls Basketball

NCHS 65 - Belleville East 51

Friday, November 29

Boys Basketball

NCHS 64 - Bloomington 38

Tuesday, November 26

Girls Basketball

NCHS 65 - West 52

Monday, November 25

Boys Basketball

NCHS 65 - Central Catholic 53

Saturday, November 23

Girls Basketball

NCHS 46 - U-High 39

Monday, November 18

Girls Basketball

NCHS 39 - Central Catholic 53

Monday, November 18

Girls Basketball

NCHS 53 - Central Catholic 39