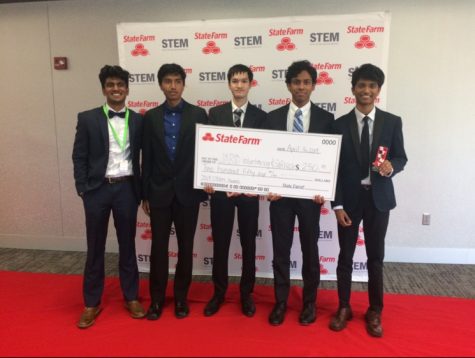 Tommy Olsson, Staff Reporter
May 29, 2019
Five NCHS students' app prototype was chosen by a panel of judges as one of two winners in a State Farm sponsored programming competition the week of April 16. The group was one of three from NCHS competing against other local schools. Students from AP Computer Science A and AP Computer Science...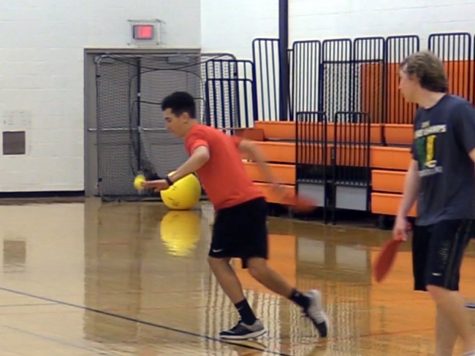 May 16, 2019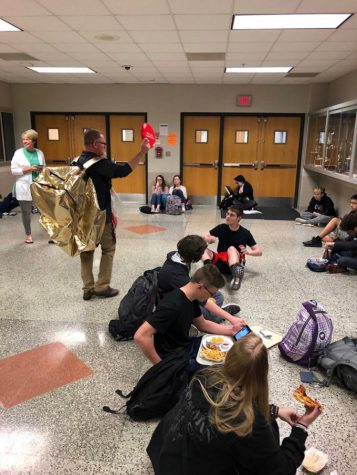 May 15, 2019
Mr. Jason Ruyle could be seen wearing an over-sized gold backpack, passing out water bottles, Frisbees and t-shirts. The lunchroom appeared cleaner. Free popcorn coupons handed out to students and...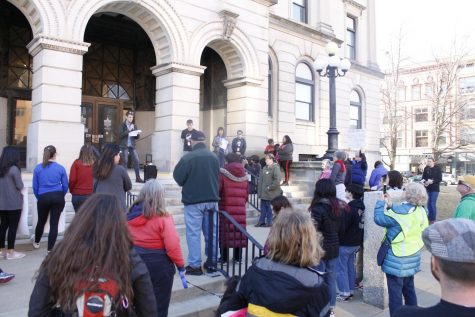 April 1, 2019
Bloomington-Normal students are continuing to take action against gun violence on a localized scale in a second March for Our Lives rally, a year after the first. 17 students were killed in a school...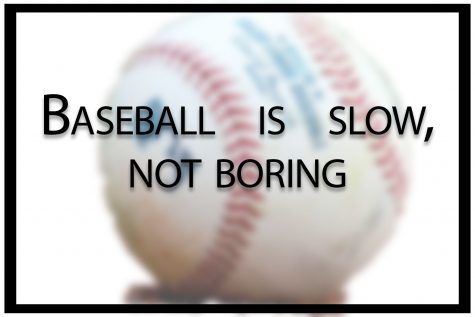 Will Dowell, Multimedia Editor
May 29, 2019
Major League Baseball has been looking for ways to speed up games and make the already time-consuming sport shorter in game length to boost fan interest and attendance. The past seven MLB seasons' games...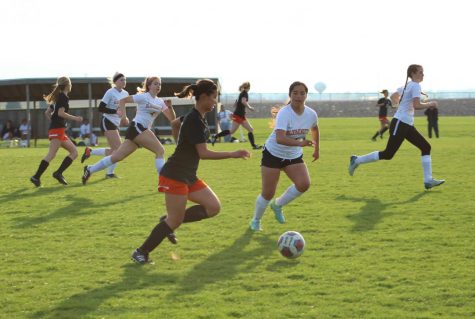 April 30, 2019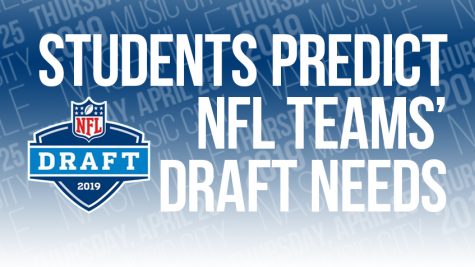 April 25, 2019
.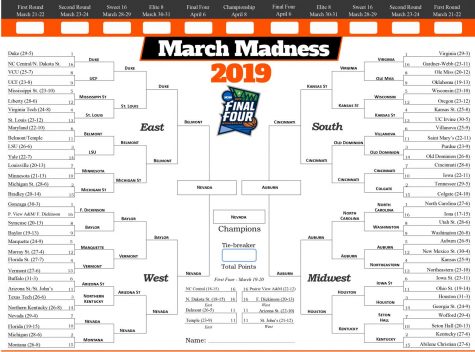 April 3, 2019
With the Final Four taking place this upcoming weekend, Inkspot staffers decided to complete a bracket of their own based on which teams' mascot would win in a head-to-head brawl. These picks have...
Tuesday, September 17

Volleyball

Normal Community High School 2 - Peoria Richwoods 1

Tuesday, September 17

Boys Soccer

Normal Community High School 0 - Peoria Notre Dame 3

Saturday, September 14

Boys Soccer

Normal Community High School 0 - Quincy Notre Dame 1

Friday, September 13

Football

Normal Community High School 40 - Urbana 0

Friday, September 13

Girls Swimming

Normal Community High School 71 - Dunlap 115

Thursday, September 12

Boys Soccer

Normal Community High School 0 - Peoria Richwoods 1

Tuesday, September 10

Boys Soccer

Normal Community High School 5 - Champaign Centennial 0

Monday, September 9

Boys Soccer

Normal Community High School 1 - Bloomington 1

Saturday, September 7

NCHS Invite Girls Cross Country

Normal Community High School 2nd Place

Saturday, September 7

NCHS Invite Boys Cross Country

Normal Community High School 5th Place