Crossing finish lines, crushing records
Lady Iron cross country finishes 3rd at Sectionals
The Lady Iron cross country team concluded their history-making season by finishing third at IHSA Sectionals on Saturday, October 31.
Running their home course, Maxwell Park, with an undefeated record, the team's goal "was to really just get in front of as many teams as possible," Lauren Sanderson ('21) said, adding that the team was eying a third place finish.
The Lady Iron earned a team score of 130, finishing 62 points behind the first-place Lockport Porters. 
Three NCHS runners finished in the top 25 of the three-mile race: Ali Ince ('24), Lauren Sanderson, and Olivia Hartke ('22). Out of the 120 competitors, Ali Ince finished first overall, with Sanderson and Hartke finishing 17th and 22nd respectively.
Contributing to the team score were Abigail Ziemer ('24), Liberty Harmon ('21), and Anna Sewell ('21).
Sewell's time of 20:10.72 served as the tiebreaker between Normal and Minooka, propelling the Iron to 3rd.
We wanted compete, head coach Tom Patten said, and "the bottom line is to try to keep [the team] focused on the race than getting too high strung one way or another."
Despite the increased nerves brought on by the Sectional's larger crowds, Athletic.net's top ranked freshman three-miler Ali Ince was able to focus that energy: "I just know that nerves are a good thing and use them to my advantage."
Sanderson, too, felt the nerves and excitement of competition, but also  the sadness of experiencing her final moments at Maxwell Park as a Normal Community cross country runner.
"I don't think we'd be where we are now if it wasn't for [the seniors]," Ince said, who described the upper classmen as "amazing" for their positivity and the ability to  "always putting a smile" on her face. 
Mrs. Addie Ince, Normal Community Counselor and Ali's mom, described thosesenior leader Sanderson as the team's "rock," adding that "she's the most positive of the team and keeps everybody going."
Acknowledging the seniors' role in the team success is quite the compliment coming from the Inces; Ali has finished first in every race this season, and is the best three-miler in Normal Community history, according to Patten. 
Olivia Hartke, who has struggled with an iron deficiency this season, commented that teammate support was essential this season, that with your teammates behind you, "you can go through a lot of pain during the race."
"We have never had a year — I don't think — where we had as strong a showing, certainly not since we got moved up to 3A," Patten said. 
But for Hartke, the teammates "were just thankful for the opportunity to have a season, to be [at Sectionals], and build such strong friendships."
Normal Community concluded their 2020 season, ranking 15th against all Illinois class 3A cross country teams.
About the Writers
Olivia Plangger, Co-Editor-in-Chief
Olivia Plangger is a senior at Normal Community and a second-year Inkspot reporter. Throughout her time in high school, she has competed on the Lady Iron...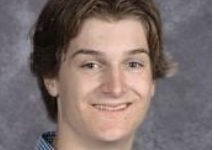 Eli Schneider, Senior Staff Reporter
Eli Schneider is a senior at Normal Community High School and in his third year of working with the Inkspot as a Senior Staff Reporter. Eli plays varsity...