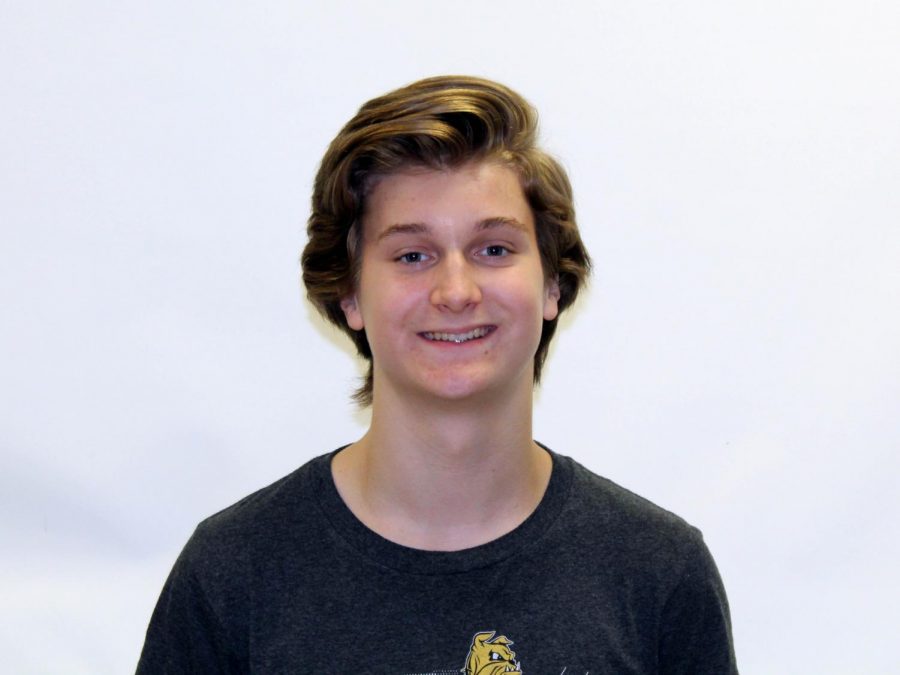 Eli Schneider is a junior at Normal Community High School and in his second year of working with the Inkspot as a reporter. Outside of school Eli plays hockey for the McLean County Sharks varsity team and enjoys watching hockey at the NHL and NCAA level.
An all-time dream of mine would either be to
 play in the NHL or work for an NHL team as an athletic trainer/ equipment staff member.
The farthest I've ever been from home was
when I visited Munich, Germany, and Paris, France in 2013.
Eli Schneider, Senior Staff Reporter
Nov 15, 2020

Unit 5 returns to remote learning

(Story)

Nov 09, 2020

Crossing finish lines, crushing records

(Story/Media)

Nov 02, 2020

NHL Abnormal Accolades

(Story)

Oct 02, 2020

Lady Iron cross country: season of firsts

(Story)

Sep 17, 2020

New Faces of Normal

(Story)

Sep 17, 2020

Lady Iron tennis 'set' for Senior Night success

(Story)

Aug 04, 2020

Dwayne 'The Rock' Johnson raises XFL from rock bottom; Why it can succeed against the NFL

(Story)

Mar 21, 2020

When sports return, rule changes set the XFL up for success

(Story)

Feb 10, 2020

On Thin Ice

(Story/Media)

Dec 11, 2019

Boys basketball victorious in Intercity Tournament after 4 overtime win

(Story)

Nov 08, 2019

Well-run season: Girls cross country finish campaign; Hartke onto state

(Story)