TikTok craze turned crime
Social media trend influences rise of theft, vandalism
A TikTok trend popular amongst high school students led to a drastic increase in petty theft and vandalization of school property nationwide. The "#devious lick" trend originated when TikTok user jugg4elias uploaded a video depicting the removal of a box of masks from his backpack, captioned: "A month into school. Absolutely devious lick" on Sept. 1. 
Associate Principal Nikki Maurer emailed NCHS teachers and staff, alerting them to the "licks" occurring on campus Monday, Sept. 13. 
A "lick" is a slang term for the theft of an object of high value. While the trending videos featured allegedly stolen objects like projectors, microscopes, Chromebooks, and SmartBoards, some items stolen from NCHS were of lesser value: a showerhead, soap, soap dispensers, and urinal cakes, said administration and security personnel.  
"Why anyone would take potentially the most disgusting thing ever," Dr. Trevor Chapman said, "is a little alarming." 
In addition to facing school discipline, School Resource Officer Jeremy Flood said students caught partaking in the trend could risk criminal and civil charges and be held financially responsible for stolen or damaged objects.
The "devious lick" hashtag was flagged by TikTok Wednesday, Sept. 15 for violating the platform's community guidelines, not before amassing over 175 million views, according to Mashable.
Social media, Dr. Chapman said, is "almost like a compass. It's become something that guides the decisions that [people] make… I don't think that's what it was intended for but unfortunately for some people that has become a way of life."
"Kids spent the last year living in their phone," Officer Flood said, "now that they're in the real world, they forgot how to act."
About the Writers
Dylan Wehmeyer, Senior Staff Reporter
Dylan Wehmeyer is a senior at Normal Community High School and is involved with Best Buddies and FMP. This is his third year working with the Inkspot;...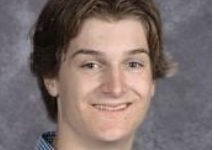 Eli Schneider, Senior Staff Reporter
Eli Schneider is a senior at Normal Community High School and in his third year of working with the Inkspot as a Senior Staff Reporter. Eli plays varsity...