Sports briefs: Week of Oct. 25
Ironmen Football
Ironmen varsity football closed out the regular season with a 9-0 record, finishing 8-0 in the Big 12.  Community opens the first-round of the IHSA 7A playoffs as the three seed, facing Blue Island Eisenhower at home on Friday, Oct. 29 at 6:30 p.m.
Lady Iron Volleyball
Lady Iron Volleyball won the regional championship, defeating Bradley-Bourbonnais in three sets. Community won the first set 25-12 before falling to the Boilermakers 25-22 in the second. The Lady Iron bounced back to win the third set 25-14 in front of the home crowd. 
Community is back in action on Monday, Nov. 1 when they face Moline in the first round of Sectional Semifinals at Pekin.   
Lady Iron Swimming & Diving
After winning the Big 12 Conference on Saturday, Oct. 23, Lady Iron Swimming and Diving advance to the Sectional meet. 
Community plays host to the Sectional diving competition on Saturday, Nov. 6 beginning at 9 a.m. West hosts the swimming events starting at 1 p.m. 
Boys and Girls Cross Country
Boys and girls cross country compete in Sectionals in Quincy on Saturday, Oct. 30.
At last weekend's Regionals, the boys teams placed 5th with freshman Joey Yaros leading the Ironmen with a 14th place finish (16:30). 
In the girls race, sophomore Ali Ince led the team to a 4th place finish. Ince ran a time of 18:04, taking 2nd overall. 
Lady Iron Tennis 
In Saturday, Oct. 23's IHSA Tennis Doubles State Final, sophomores Anna Mayes & Kruthi Sudhir, defeated their second-round opponents from Glenbrook North 7-5, 6-2, advancing to face Hinsdale Central's Zoe Limparis & Bridget Novatney. 
Mayes and Sudhir fell to Central 6-0, 7-6(3) in the third round of competition. 
Central's team lost in the next round to the State tournament's eventual Champions — the team from Lake Forest High School.
Ironmen Soccer
Ironmen soccer's season ended Saturday, Oct. 23 with a double overtime loss in the Regional Championship to Minooka 2-1.
About the Writer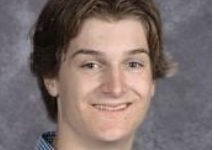 Eli Schneider, Senior Staff Reporter
Eli Schneider is a senior at Normal Community High School and in his third year of working with the Inkspot as a Senior Staff Reporter. Eli plays varsity...