Bracket busters: March Madness underdogs to watch
Buzzer beaters. Underdogs and upsets. Cinderella stories. It's that time of the year again — brackets are back as the NCAA March Madness tournament tipped off with Thursday's play-in games. 
68 college basketball teams traveled to three cities across the Hoosier state with hopes of taking home a National Championship. The teams will battle it out in Bloomington, West Lafayette, and Indianapolis, with their sights set on April 5's Championship game at Lucas Oil Stadium.
And college basketball fans have their sights set too — on their brackets. 
No matter how much basketball knowledge a fan has, anyone who fills out a bracket has a shot of selecting some bracket busters, fouling up their chances of that elusive "perfect bracket." 
Despite being statistical favorites, only once in the tournament modern history, dating back to 1985, have all four number 1-seeds advanced to the Final Four, occurring in 2008. 
10 years later, UMBC became the first 16-seed to win against a 1-seed when the Retrievers beat top-seeded Virginia 74-54.
In the last 35 tournaments, 26 National Championship games have featured at least one 1-seed. Of those 26 matchups, the 1-seed has home the trophy 18 times, most recently Vilanova in 2018. 
In nine of the past 10 tournaments, a fifth-seeded team or lower has reached the Final Four. That includes No. 7 Connecticut, the 2014 National Champion.
Any given year, being favorited to win is anything but a sure thing. 
Of the 67 games played, according to NCAA, the tournament averages just over 12 upsets each year, peaking with 19 in 2014 and recording a low of four in 2007. 
During the first round of tournament action, there is a yearly average of 6 upsets. But with this year's group of 1-seeds in Baylor, Gonzaga, Illinois, and Michigan looking pretty unbeatable, it's likely smarter to focus your attention on elsewhere. 
Out of the 32 first-round games, here are three potential 1st-round upsets that could leave your bracket in danger of being busted early on.
---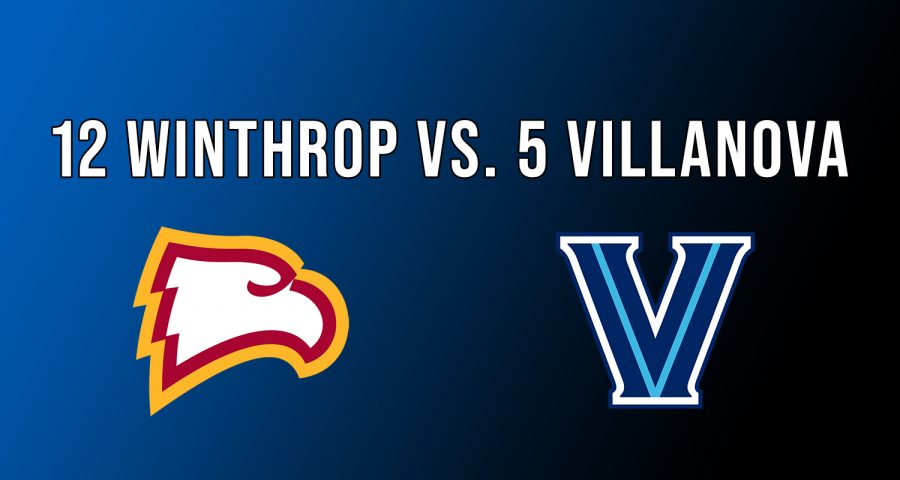 Friday, March 19 — 8:57 p.m. — TNT — Indiana Farmers Coliseum
You didn't misread that. The 2016 and 2018 National Champion Villanova Wildcats are locked in as the 5-seed this year and will face the Winthrop Eagles. 
You've likely never heard of Winthrop and couldn't find Rock Hill, South Carolina on a map, but this may very well be the year the rest of the country becomes familiar with the top team in the Big South. 
This 23-1 Winthrop squad is coming out of conference play hot, earning an automatic bid to the tournament after blowing out Campbell by nearly 30 points in the Big South Championship by a score of 80-53. 
While the Big South is not typically a conference that produces dangerous March Madness teams, Winthrop could be the difference-maker. Sharpshooter D.J Burns is shooting 58% from the field while Chandler Vaudrin's rim presence has him averaging 7.2 rebounds per game heading into the tournament.
This sleeper squad may be enough to overpower 'Nova. On top of solid play at both ends of the court, Winthrop has another factor playing into their favor, the loss of star Villanova guard Collin Gillespie. 
Even with the loss of Gillespie, with 16-6 record, Vilanova is still a solid team. Impressive wins include a 96-64 gouging of Marquette, two wins over fellow 5-seed Creighton Bluejays, and a close encounter with the dominant 3-seed Texas Longhorns in a 68-64 win. 
This March Madness is undoubtedly not Villanova Head Coach Jay Wright's first rodeo. Wright is about as experienced as experienced gets, entering this season with 20 years of coaching at Villanova under his belt, multiple deep March Madness runs, and an overall 28-14 record in the tournament, Wright's coaching could be what helps the Wildcats make it out alive. 
---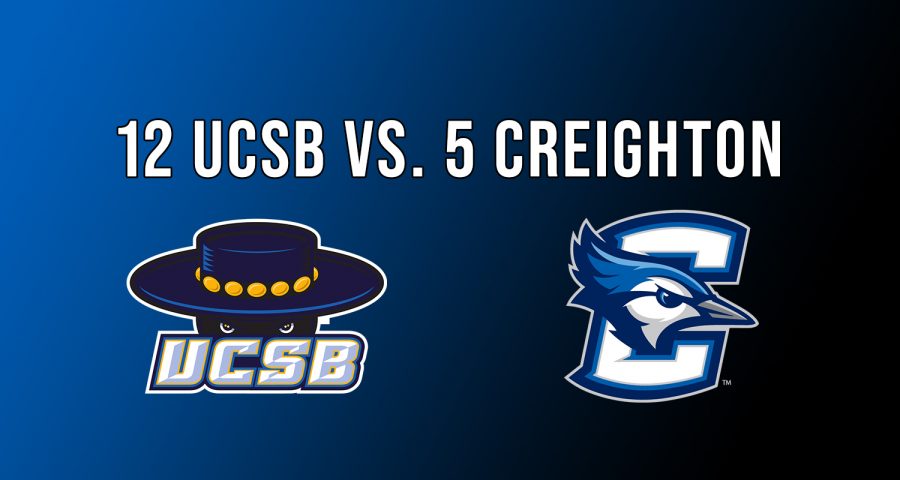 Saturday, March 20 — 2:30 p.m. — truTV — Lucas Oil Stadium Unity (South) 
2021 March Madness may just be remembered as the year of the 12 seed vs. 5-seed upset. Like Villanova, Creighton is coming out of the Big East looking like a solid contender. 
Finishing second in the Big East with a 20-8 record, just behind the Wildcats, Creighton is a good team, that is for sure.
What stands out about Creighton's 20-win season are their losses. When Creighton loses, they lose ugly. After advancing to the Big East Championship game as the tournament's 2-seed, the Bluejays were blown out by 8-seed Georgetown in a 73-48 loss. 
While Georgetown gained a lot of momentum during the latter half of the season, there is no reason a 5-seed should be taking losses like that. 
And they have been all year. Of Creighton's eight losses, just one was to a ranked opponent in the Kansas Jayhawks. 
The most significant obstacle Creighton will face this tournament is themselves. They are a solid team who have proven themselves at times, but, ultimately, they are inconsistent, and their quality of play drops when they matchup against lesser teams. 
Consistency is key in basketball; lacking it heading into the NCAA tournament is an Easy-Bake Oven recipe for disaster. 
The UCSB Gauchos, an underrated team from the Big West, are coming into the tournament with a 22-4 record. Although they have yet to play a ranked opponent this season, this should not be overlooked. 
UCSB has taken the Big West by storm, cake walking through their last 19 games, going 18-1 in the stretch. Regardless, this will not be an easy challenge for Santa Barbara. 
This will likely be a contest that comes down to the final buzzer. Regardless of the final score, the Gauchos will be a hurdle Creighton has to overcome to advance. 
UCSB can be a hungry team that capitalizes on the mistakes of their opponents. Creighton has tended to make those mistakes against lesser opponents. While the Gauchos don't have the star power or the national recognition Creighton has, they are, top to bottom, a hard-working squad. UCSB is sturdy on both ends of the court, averaging 35.2 rebounds a game and shooting 35% from 3-points. 
If UCSB uses their combined offensive power to go on a 10+ point run over Creighton, then keep it tight with their lockdown defense, they could quite possibly steal this game and bust brackets everywhere. 
---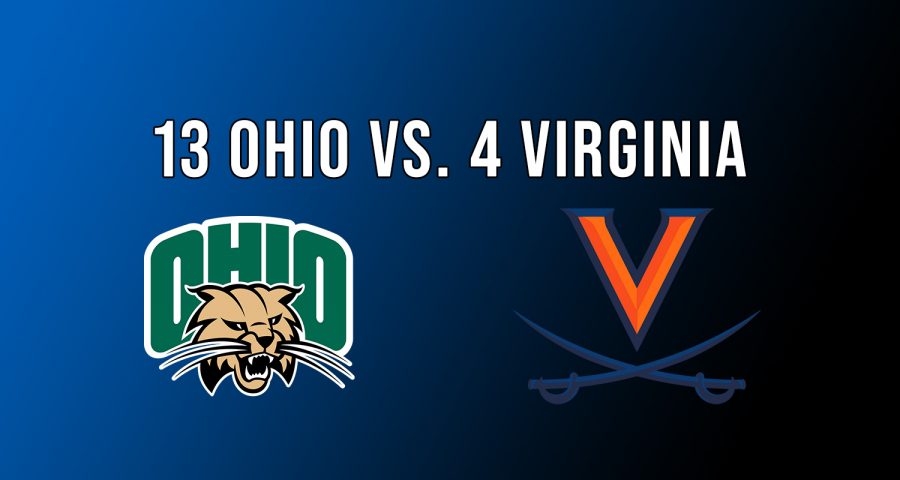 Saturday, March 20 — 7:15 p.m. — truTV — Simon Skjodt Assembly Hall
By far one of the hottest teams entering the tournament, the Ohio Bobcats have hit their stride at the right time of the college basketball season. 
Nowhere near the best team Mid-American Conference team with a 9-5 record (5th in the conference), the Bobcats were able to squeak into the MAC tournament and ran with the opportunity. 
Ohio ran through the tournament, beating Kent State, 1-seed Toledo, and Buffalo in the Championship, earning an automatic bid to the NCAA March Madness tournament. 
Playing a shortened season with a less than stellar record might be a warning sign of easy failure in March Madness, but this team is misunderstood.
Look at their November 27 matchup versus Illinois, where the Bobcays lost by 2 points. Illinois, the 2nd best team in college ball, and the Midwest region's 1-seed, are favorited by many to win the NCAA championship. 
Ohio may have hit a lull throughout the middle part of the regular season, but the resurgence of solid play that showed up in the MAC tournament could be enough to overpower the Virginia Cavaliers. 
Like Winthrop, Ohio will not only have to be on their A-game come Saturday's matchup; they will have to play a fast-paced game, emphasizing ball movement and hoping to wear down a Virginia squad who aren't in game shape. 
Coming into the tournament, Virginia was dealt one of the worst hands of the already strange '20-'21 season; the Cavaliers have not touched a basketball court since March 11. After a win against Syracuse in the ACC tournament, Virginia was forced to withdraw from their match against Georgia Tech due to multiple positive Covid-19 tests. Before traveling to Indianapolis on Wednesday, March 17, the Cavs reported no positive team test results, but it may be too late to get back into tournament form. 
With nine days without any games or practice, Virginia might suffer from a lack of physical conditioning and team chemistry and struggle early against Ohio. 
Considering the Bobcats have proven themselves to be able to turn it on in situations when they need to — like the MAC tournament and their close battle with the Illini — they have the potential to swiftly end Virginia's season Saturday. 
March Madness is just what the name implies — mad. The fast-paced, single-elimination tourney leaves the opportunity for one team to pounce on another's fatigue, injuries, or unpreparedness at any time. With star guard Jason Preston leading the charge for Ohio, the Bobcats are an offensive machine, averaging 80.6 points per game. 
Virginia is not. With an average of 68 points per game and lacking a presence in the paint, securing 5.5 average offensive rebounds per game, the Cavs are going to have their work cut out for them. If the Bobcats play like they did against Illinois, Virginia may very well be packing their bags for Charlottesville again just days after arriving in Indiana. 
About the Writer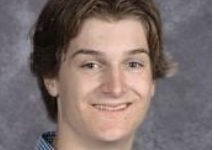 Eli Schneider, Senior Staff Reporter
Eli Schneider is a senior at Normal Community High School and in his third year of working with the Inkspot as a Senior Staff Reporter. Eli plays varsity...