Ironmen look to maroon Moline's season in Sectional Semifinal
The one-seed Normal Community Ironmen (32-1) play in the Sectional Semifinal against two-seed Moline Maroons (28-4) at 7:00 p.m. on Tuesday, Mar. 1 at Pekin High School 
Community's advance to Sectionals comes after derailing the Bradley-Bourbonnais Boilermakers' season in the IHSA Collinsville Regional Final by a score of 63-30 on Friday, Feb. 25.
Against the Boilermakers, senior point guard Trey Redd proved to be a significant factor for the Ironmen, putting up 22 of Community's 63 points on Friday night. 
Against Moline, Redd said "set[ting] the tone early [would] be huge." The team, Redd said, will look to "limit [Moline's] scoring" while changing their our offensive approach.
Moline has not lost since a Feb. 12. A loss that came at the hands of Community — 60-47.
To slow down Moline's offense, limiting junior point guard Brock Harding will be key.
Harding, who averages around 20 points and four assists per game, led the Maroons offensively when the teams met earlier this season.
Senior guard Crofton Perry, a player who Coach Dave Witzig credits with playing "unbelievable defense on the other team's best scorer" night in and night out, will likely guard Harding.
"Brock [Harding] will obviously be a factor in the game," Perry said. "He's a great player… but I believe we will contain him very well … and make him … a small factor."
Both Community and Moline shared a similar foe in Rock Island this season, with the Ironmen coming out on top 67-60 against the Rocks in December while Moline lost 76-70. 
With no IHSA State Series being played in 2021, and Community reaching Sectionals in 2019, this year will mark the Ironmen's second consecutive Sectional Semifinal appearance.
The Ironmen will be looking for a better outcome in this contest, as Community fell to cross-town rival Normal West 62-47 to end their 2019-20 season. 
About the Writer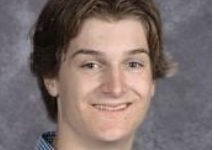 Eli Schneider, Senior Staff Reporter
Eli Schneider is a senior at Normal Community High School and in his third year of working with the Inkspot as a Senior Staff Reporter. Eli plays varsity...