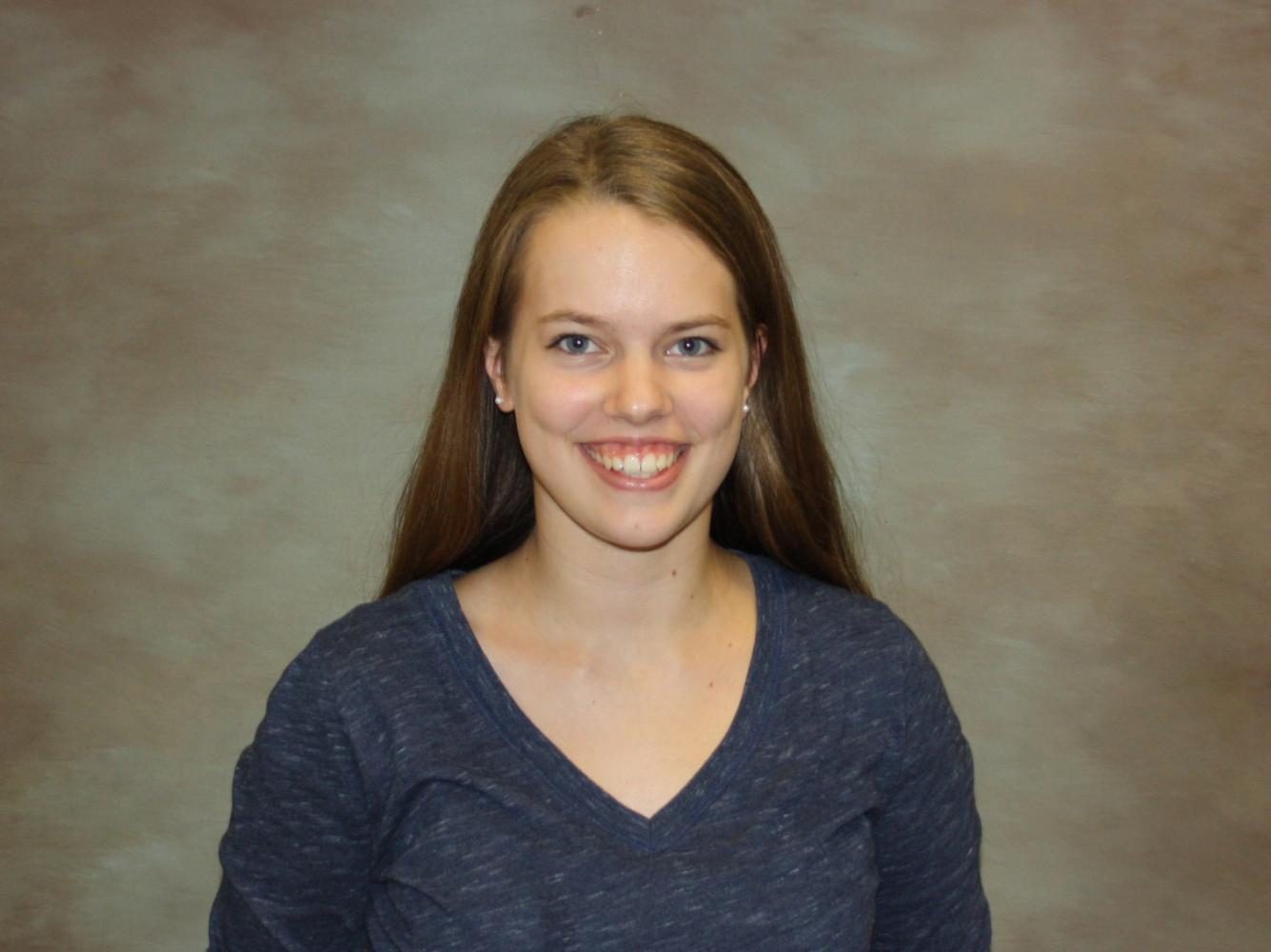 Melissa Schill is a senior at NCHS. This is her third year working for the Inkspot, and she is the Editor in Chief. Melissa is also involved in the Principal Advisory Committee and Fellowship of Christian Athletes.
Random fact about me:
I was homeschooled in 7th and 8th grade.
Farthest I've been from home:
Nairobi, Kenya.
Likes:
Dancing, writing, hiking, and traveling. 
Guilty pleasure: 
Brownies and mint chocolate chip ice cream.
Melissa Schill, Editor in Chief
May 22, 2018

Farmers market open for season

(Story)

May 14, 2018

9 best things about Bloomington/Normal

(Story)

Mar 21, 2018

Crash: Slapshot snapshot

(Story)

Feb 01, 2018

Shumaker: New assistant principal

(Story/Media)

Jan 02, 2018

Most read stories of 2017

(Story/Media)

Dec 21, 2017

Inkspot Holiday Gift Guide

(Story)

Dec 07, 2017

Quiz: How bad is your senioritis?

(Story/Media)

Nov 27, 2017

Fall finals schedule

(Story/Media)

Nov 21, 2017

Lady Iron Swim places 4th in State

(Story)

Nov 20, 2017

Spot the difference: Cheer

(Story)

Nov 07, 2017

Block scheduling fosters in-depth learning

(Story/Media)

Oct 11, 2017

Multimedia: 2017 Homecoming assembly

(Media)

Oct 06, 2017

Video: Battle of the Bands

(Story)

Oct 02, 2017

Girls tennis season in full swing

(Story)

Sep 01, 2017

IMC update: Collab lab

(Story)

Aug 24, 2017

Fall event schedule

(Story)

May 17, 2017

Q&A: Bollmann reflects on career

(Story)

Apr 21, 2017

Spring Finals Schedule

(Story)

Apr 20, 2017

Spot the difference: horror halls solution

(Story)

Apr 20, 2017

Spot the difference: horror halls

(Story)

Apr 12, 2017

Sheeran fans undivided; a review of 'Divide'

(Story)

Mar 02, 2017

Get to it Pruitt!

(Story)

Feb 23, 2017

A la carte items feeding obesity epidemic

(Story)

Feb 13, 2017

Students denounce immigration ban to LaHood

(Story/Media)

Jan 13, 2017

NCHS students share New Year's resolutions

(Story)

Dec 13, 2016

Foregoing the finals frenzy

(Story)

Dec 06, 2016

Winter Spirit dress up days

(Story)

Nov 16, 2016

VIDEO: NCHS students share high school goals

(Story)

Oct 02, 2016

Fashion club premieres at NCHS

(Story)

Sep 21, 2016

Upcoming tests for NCHS juniors

(Story)

Sep 19, 2016

Active garden changes landscape of West Bloomington

(Story)

Sep 08, 2016

NCHS welcomes ten new teachers to the staff

(Story)

Aug 25, 2016

Photo Gallery: Orange and Black scrimmage

(Story)

Aug 18, 2016

Highlight of the Classroom

(Story)

Aug 11, 2016

Choir director on spring concert

(Story)

May 11, 2016

New ice cream shop rolls into Eastland Mall

(Story)

Apr 25, 2016

How to become an Innovative Entrepreneur

(Story)

Apr 05, 2016

Cravin' Donuts

(Story/Media)

Mar 20, 2016

OP/ED: School start times

(Story)

Mar 08, 2016

Editorial Cartoon: Hall of Influence

(Story)

Mar 02, 2016

Changing start times: More harm than good?

(Story)

Feb 23, 2016

NCHS to host blood drive

(Story)

Jan 27, 2016

NCHS students learn about locally sourced food

(Story)

Dec 11, 2015

'Amazing Race' review

(Story)

Nov 25, 2015

Part-time attendance offers unique opportunities

(Story)

Oct 16, 2015

Fall play coming soon to NCHS theatre

(Story)

Sep 18, 2015

Photo Gallery: Pj day

(Story)