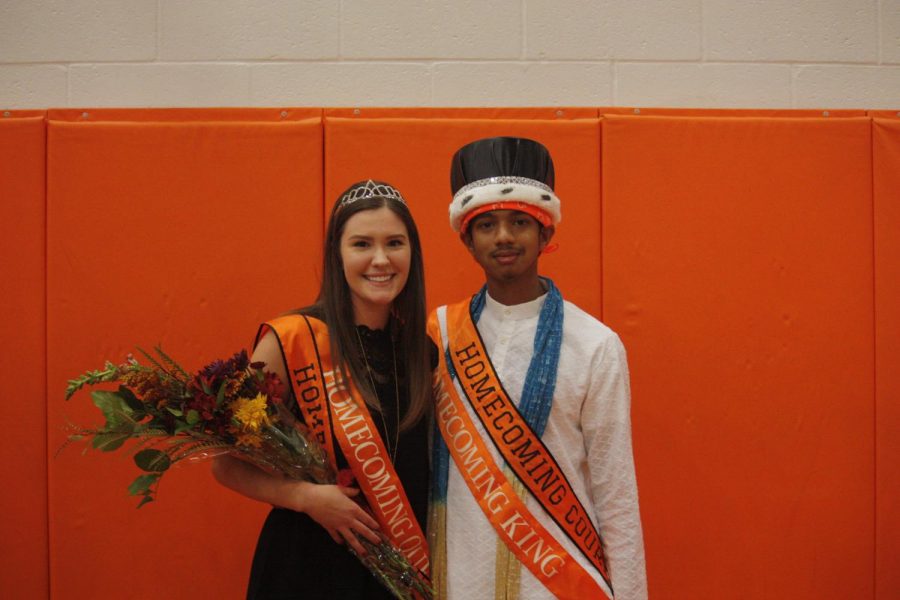 Homecoming king and queen crowned
The Homecoming court of Carter Aaron, Varshaun Dixon, Krithik Rao, Collin Laffey, Andrew Zajac, Madison Bryant, Katarina Gustafson, Aliyah Muhammad, Alexis Showalter and Lauren Smith spent last week dressed formally and sporting orange "Homecoming court" sashes, anxiously awaiting the results of the school vote for king and queen.
They would have to wait a little longer at the assembly on Friday, October 6, when the crowning was preempted by a trivia contest amongst the court. The nominees were asked questions fitting for the Homecoming event – "Which current junior high once housed NCHS?", "When was the school founded?", "How many different sports does the school offer?", and even "How many times does the word 'Fight' appear in the lyrics of the school song?"
The students then participated in a balloon popping contest before the king and queen were ultimately crowned by returning king Frankie Ramirez and mascot Iron Ike.