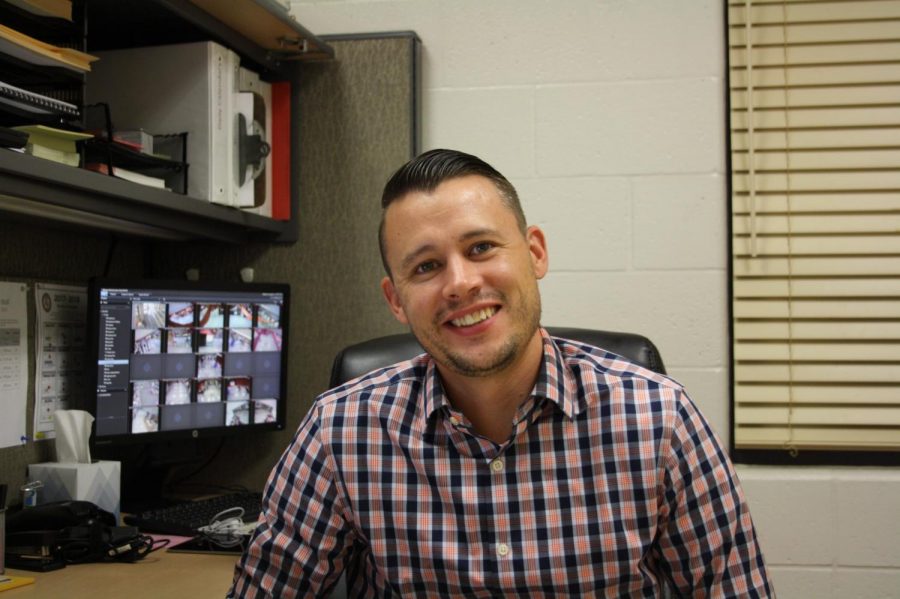 Fabish leaves NCHS
After 13 years of service at NCHS, both as a teacher and assistant principal, Mr. Fabish is leaving Unit 5 to work in Florida.
This summer, Fabish accepted a job at Ligonier Ministries, a nonprofit organization that equips churches with materials such as books, podcasts, and teaching series. For the past 15 years, Fabish has led worship at a local church, so working in ministry has "always been something [he has] been open to."
Fabish will work on data analysis and customer management. With a degree in Computer Science and as a former math teacher for eight years, he is returning to his roots.
Though he is looking forward to exercising his math skills for Ligonier, he will miss the relationships that he has made during his time at Normal Community.
"The job transition's the easy part. It's the relationships you leave behind that's the tough part," he stated.
Fabish has always valued the opportunities a school environment provides to foster relationships. Even when he was still a math teacher, he was "good at math, but better at building relationships."
Fabish has connected with a multitude of students and staff and has made countless memories. However, even after all of his years here, there is one event that stands out most clearly in his mind and resulted in some of the most meaningful relationships. In 2012, there was an active shooter at NCHS. Fabish states that while the event itself was terrible and tragic, the aftermath was encouraging. "The school came together as a family and rallied, and you could see the care people had for each other. That was just awesome to witness," he stated.
Fabish's last day at NCHS was Friday, October 6. Natalie Shumaker, an administrative intern, will be filling Fabish's role for the remainder of the year. The role will be posted in the spring.