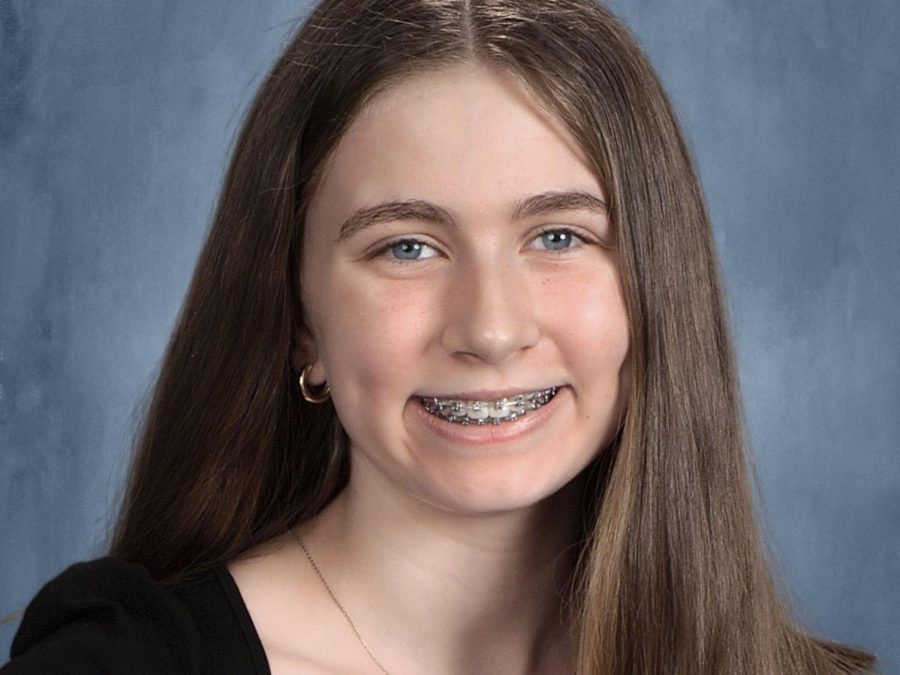 Charlotte Calmes is a second-year staff reporter for the Inkspot and serves as Co-Editor-in-Chief. She is a junior at Normal Community High School and the president of the school's Best Buddies chapter.
A random fact about me
is that I love to travel and explore new places.
My all-time dream
is to live in the city.
A slogan to live by
is "leap and the net will appear."
Charlotte Calmes, Co-Editor-in-Chief
Jan 12, 2021

GOLF le FLEUR* collaboration expresses outward individuality

(Story)

Dec 18, 2020

"Dreams" awakens new generation of Fleetwood Mac fans

(Story/Media)

Dec 04, 2020

NCHS alum Jarrett Johnson nominated for Grammy

(Story)

Nov 08, 2020

Opinion: It's a Beautiful Day in America

(Story)

Oct 30, 2020

In It for the Long Run

(Story)

Sep 28, 2020

The Adventure Continues: Netflix Original 'Outer Banks' to return for second season [review]

(Story)

Sep 17, 2020

New Faces of Normal

(Story)

Sep 01, 2020

Unit 5 Executive Cabinet member tests positive for COVID-19; District officials quarantined

(Story)

Jul 28, 2020

Taylor Swift's 'Folklore': new sound adds to artist's lore [review]

(Story)

Jul 21, 2020

Unit 5 announces Return to School plan

(Story)

Apr 17, 2020

COVID-19 Update: In-person schooling suspended in Illinois through end of year

(Story)

Mar 21, 2020

Top 10 underrated Taylor Swift tracks

(Story)

Mar 21, 2020

Coronavirus Update: "Stay-at-Home" order [3/21 8:00 a.m.]

(Story)

Mar 20, 2020

Coronavirus Update: Local impact and Illinois's response [3/20 2:35 p.m.]

(Story)

Mar 20, 2020

Coronavirus impacts grocers shelves [photo gallery]

(Story/Media)

Mar 19, 2020

Why the nation is rooting for Netflix's 'Cheer'

(Story)

Mar 12, 2020

Transcript: Superintendent, Unit 5 district officials address Coronavirus

(Story)

Jan 14, 2020

Styles' new album 'Lights Up' the music industry

(Story)

Dec 19, 2019

Madrigals host 19th annual dinner performances

(Story)

Dec 11, 2019

Lacrosse meeting reveals new details for the first co-op season

(Story/Media)

Nov 14, 2019

Reflecting on varsity volleyball season; looking at future goals

(Story)