Coronavirus Update: Local impact and Illinois's response [3/20 2:35 p.m.]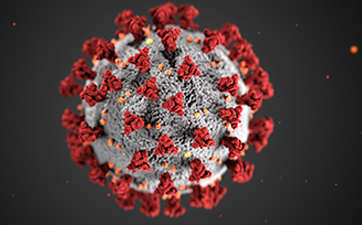 The McLean County Health Department confirmed McLean County's first case of coronavirus on Thursday, March 19. The man in his 70s with "no history of travel or exposure" is currently being treated for the virus at Advocate BroMenn Medical Center in Bloomington, according to WGLT. 
While preventative measures have already been taken across Illinois to tackle the spread of the pandemic, one essential question remains: has what we have been doing enough?
With California Governor Gavin Newsom ordering a statewide shelter in place on Thursday, March 19, other states including Illinois have contemplated doing the same in order to prevent the spread of coronavirus.
During J.B. Pritzker's daily coronavirus briefing on Thursday, March 19, the Illinois governor said that he is "contemplating the moves that we need to take based on the guidance that we're given," but has not yet stated whether or not a shelter in place will be ordered across Illinois.
Although statewide action to this degree has not yet been taken, Public Health Director Mike Charley has already ordered a shelter in place for the citizens of Oak Park, a village in the Chicago area following one locally confirmed case of the virus. The order will be effective from March 20 through April 4. 
The shelter in place order in Oak Park states that "all individuals currently living within the Village of Oak Park are ordered to shelter at their place of residence," but there are many exceptions to this rule. Citizens are still allowed to engage in essential activities, obtain necessary services or supplies, engage in outdoor activities, work or obtain services at healthcare operations, and work at essential businesses. More exceptions apply and an in-depth list can be found on NBC Chicago's website.
With Pritzker announcing three more deaths from coronavirus on Thursday, a shelter in place order from the governor would serve as the next step towards preventing the spread of COVID-19. As rumors and increased anxiety begin to circulate, shoppers have continued to stock up on essential supplies at stores such as Walmart in Normal before further action is taken by local or state government. All Illinois schools, bars, and dine-in restaurants are currently closed until March 30, and all gatherings of 50 or more people have been banned by Pritzker. Although the governor has already taken precautionary measures to prevent the spread of COVID-19, the conditions in Illinois will continue to be closely monitored, and new efforts to combat the virus will be introduced when Pritzker feels it is necessary.
"We really have tried to think ahead at 'what-if' and how would we implement that, and so of course, all of the things that we've heard, even the restrictions that have been put in place in France, Spain and Italy, those are all things that we're looking at, and maybe we need to do those sooner or right now," Pritzker said. "I'm not a scientist or a medical doctor, but I'm trying very hard to listen to the experts and follow their advice."
About the Writer
Charlotte Calmes, Editor-in-Chief
Charlotte Calmès is the Inkspot's Editor-in-Chief. She is a senior at Normal Community High School and the president of the school's Best Buddies chapter,...