Coronavirus Update: "Stay-at-Home" order [3/21 8:00 a.m.]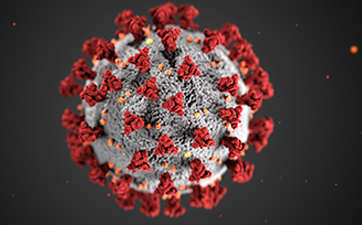 Illinois governor J.B. Pritzker issued a statewide stay-at-home order on Friday, March 20, which will begin at 5:00 pm on Saturday, March 21 and will remain in effect until the end of the day on Tuesday, April 7.
Pritzker also announced that all Illinois schools will now remain closed until April 7, with Chicago Public Schools already closed until April 20.
According to a statement released by Unit 5 Superintendent Dr. Mark Daniel, "Although students will not physically be in the schools, Unit 5 is prepared to continue their education. We have a detailed plan ready to implement."
In an email to staff, Dayna Brown, Unit 5 Director of Communications and Community Relations, said that the district will be collaborating with union representatives and sending additional information about remote learning and other important topics next week.  However, the district is awaiting details from the Illinois State Board of Education before they can share any specifics.
Governor Pritzker announced the state's fifth death related to COVID-19, and state officials reported 163 new cases of the virus, which brings the total number of cases to 585, 4 in Mclean County. 
The stay-at-home order follows a shelter in place order that became effective in Oak Park, a village in the Chicago area at the beginning of the day on Friday, March 20, as well as the previous closure of all restaurants, bars, and schools across the state.
The order urges all Illinois residents to maintain social distancing practices by remaining in their homes, but people may continue to leave their residences in order to participate in outdoor activities or to receive essential services. Businesses such as grocery stores, pharmacies, banks, laundromats and gas stations are not being ordered to close, and restaurants will still be allowed to continue carry-out services. 
Although "essential businesses and operations" may continue to provide their services, Pritzker has put a 6-foot social distancing order in place, which applies to both customers and employees. Among those covered by the term "essential businesses" are healthcare workers, workers providing essential government services, critical tradespeople, and human service professionals dealing with the state's ongoing battle with the COVID-19 pandemic. With these guidelines in place, Pritzker believes that "the fundamental building blocks that keep our society safe and steady will not be closing down."
In addition to allowing essential businesses to continue operating, the stay-at-home order also allows for "essential travel" and gatherings of under ten people, but "all places of public amusement" must be closed.
Pritzker announced that both state and local law enforcement officials are authorized to enforce the order and that they will take action when necessary, but he is relying on Illinois residents to be "good members of their communities, and good citizens, working together to keep each other safe."
A more in-depth explanation of the guidelines and specifications of the stay-at-home order can be found on the Chicago Tribune's website.
About the Writer
Charlotte Calmes, Editor-in-Chief
Charlotte Calmès is the Inkspot's Editor-in-Chief. She is a senior at Normal Community High School and the president of the school's Best Buddies chapter,...