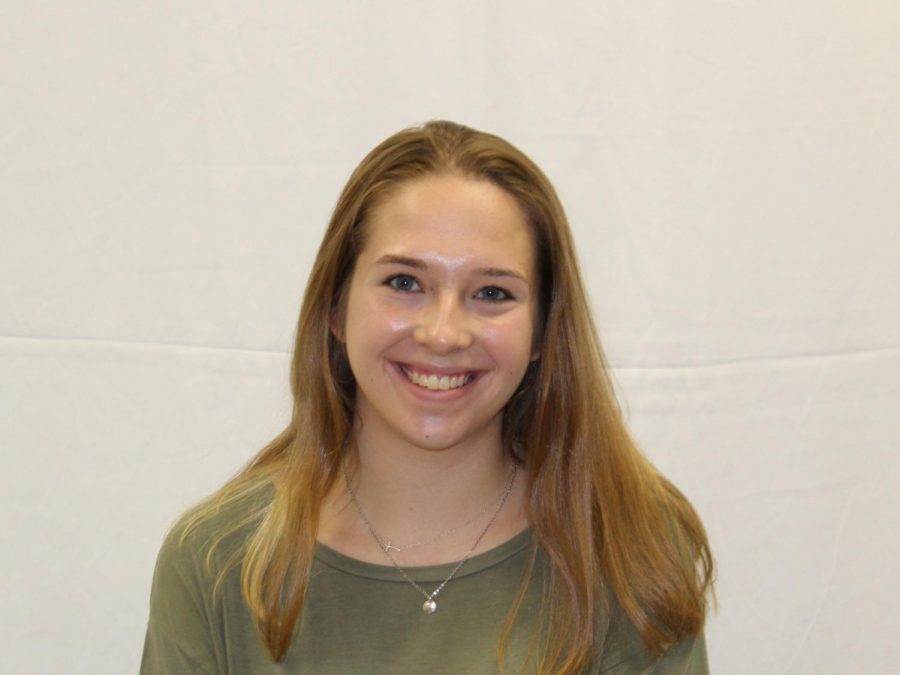 Abby Kimball is a senior at Normal Community High School and is a member of the Theatre program and the Thespians Society. She is a Staff Reporter for Inkspot.
My all-time dream
is to become a staff writer for
Saturday Night Live
.
One random fact about me
is that I can play five different instruments fluently.
I like to
travel, perform, and make people laugh.
Abby Kimball, Staff Reporter
Sep 13, 2019

ab(normal)ities podcast episode 03: Conspiracy theories

(Story)

Sep 13, 2019

Lanie's Story – Episode 2: 20-35 Weeks

(Story)

May 19, 2019

Lanie's Story – Episode 1: Early on

(Story)

May 06, 2019

What Comes After Carnegie?

(Story)

Mar 22, 2019

New York, New York

(Story)

Feb 28, 2019

Video: Students share their thoughts on gun violence

(Story)

Feb 08, 2019

Video: Co-ed cheer competes in State

(Story)

Dec 17, 2018

Easy to make winter desserts recipes

(Story)

Dec 10, 2018

Peppermint Cookie Frosting

(Story)

Nov 10, 2018

Meme-morialized

(Story/Media)

Oct 12, 2018

Six years later: School safety efforts continue

(Story)

Oct 09, 2018

Unsung Homecoming tradition

(Story)