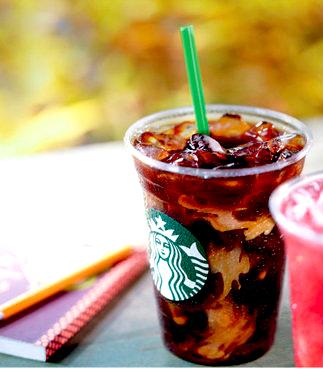 Most people want to know about secret menus, and apparently, if you have never ordered a  "Raspberry Cheesecake" or "Nutella" drink from Starbucks, your secret menu knowledge is off. "Tuxedo Mocha"? "Thin Mint Frappuccino"? A "Grande Green Eye"? Say what? As it turns out, many fast-food and chain restaurants have secret menu's — places like Subway, Wendy's, Taco Bell, and even Jamba Juice.
However, the employees at Starbucks may not be informed about this secret menu like you are. In that case, you will have to be prepared to be able to explain the drink instead of ordering it by its name. Take the Cookies n' Cream Frappuccino for example: you would have to ask for a white chocolate mocha frappuccino blended with java chips and just a hint of peppermint. The employees will be much more understanding if you know how to explain your specialized Starbucks drink.
The real moral of the story is that if you, the customer, wants to try a customized drink, you should be prepared to learn how to order it. This insures you that you will be able to get the same order twice.  In other words, it teaches you to learn to say, "I'd like a tall Strawberry Frappuccino with 2 pumps of toffee nut." The barista might question you at first, but usually someone working will know what you're talking about.
A lot of people do not know about this menu, but it is available on the internet. Just type in "Starbucks Secret Menu" and you can see all the possible drinks you can ask for. Take a risk and try something that you have never tried before.