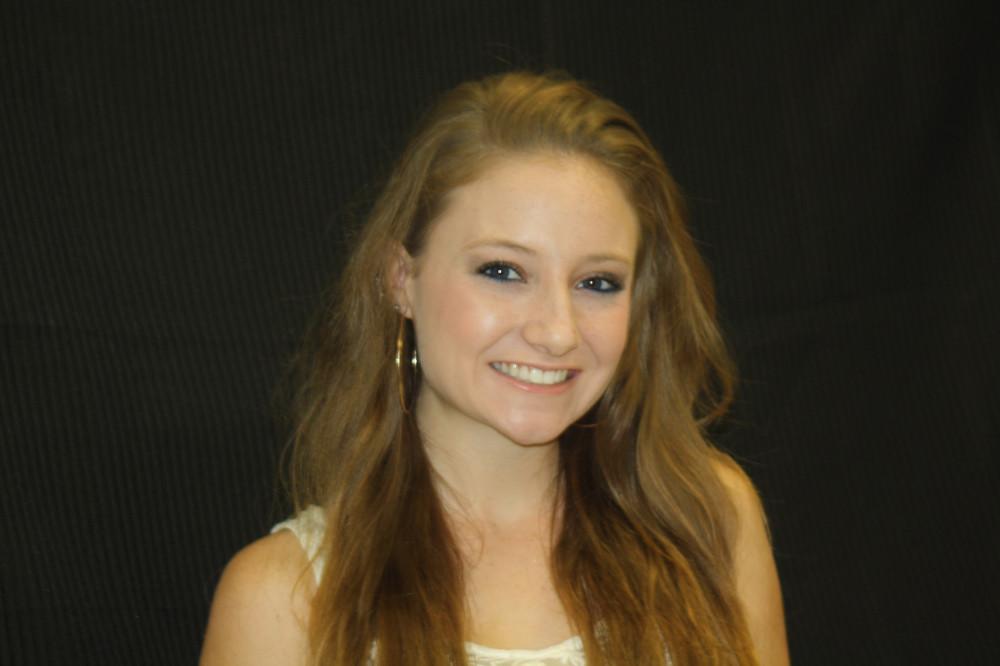 Natalie is a junior at NCHS who manages to focus on her studies and the fun of being a teenager simultaneously.  She is a second year journalism student with a love for graphic design.
Random Fact About Me
Although I have a very large personality, I will forever be four foot eight.  The best things come in small packages.
Guilty Pleasure
Catscatscatscatscatscats.
Slogan to Live By
"When in doubt, meow it out."
Natalie Trumbull, Staff Reporter
May 21, 2014

Top 9 movies of the 90s

(Story)

Apr 08, 2014

CHRVCHES: The Bones Of What You Believe

(Story/Media)

Mar 10, 2014
Feb 14, 2014

History of St. Valentine's Day

(Story)

Jan 29, 2014

Hands free is the way to be

(Story)

Dec 15, 2013

Three important things to do over Winter Break

(Story)

Dec 04, 2013

3D printer major innovation at NCHS

(Media)

Dec 02, 2013

About the Inkspot

(Story)

Dec 02, 2013

Interact club: "Service over self"

(Story)

May 07, 2013

Tips to stay focused for the rest of the school year

(Story)

Apr 29, 2013

Tips to keep your nails hot for the summer!

(Story)

Apr 14, 2013

Open a "new" world of fashion

(Story)

Mar 07, 2013

Top nine worst ways to ask a girl to a dance

(Story)

Mar 06, 2013

The story behind St. Patrick's day

(Story)

Mar 05, 2013

Mac Miller and the most dope family

(Story)

Mar 05, 2013

Best dressed – Grammys 2013

(Story)

Feb 25, 2013

What is frozen yogurt?

(Story)

Feb 12, 2013
Feb 08, 2013

Musical artists to look for in 2013

(Story)

Jan 23, 2013

Start your mornings fresh at Bevande Coffee

(Story)

Dec 14, 2012

PajamaGram: send the gift of relaxation

(Story)

Dec 06, 2012

Chris Brown: A changed man

(Story)

Dec 05, 2012

Furry friends await holiday greetings

(Story)