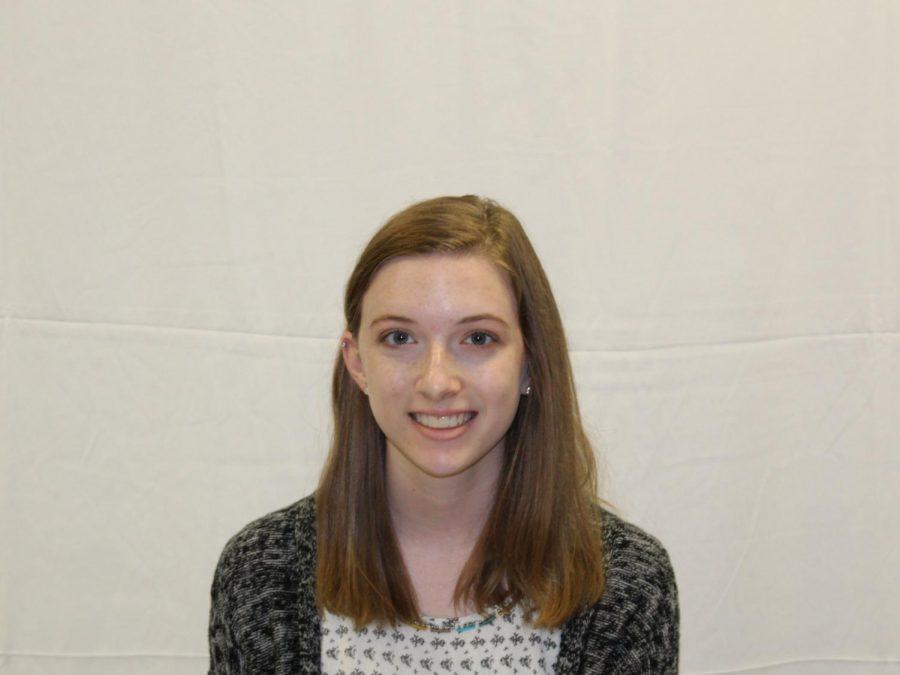 Jessica Dougall is a senior at Normal Community High School who is part of Best Buddies. She is working with the Inkspot as a staff reporter for the first time this year.
I am interested in 
attending Illinois State University next year.
A random fact about me
is that I
enjoy taking photos.
Jessica Dougall, Staff Reporter
May 15, 2019

'Dude, be nice' week at Normal Community

(Story)

May 12, 2019

Photo Gallery: Tigers Be Still

(Story)

Apr 30, 2019

Photo Gallery: Lady Iron soccer's senior night

(Story)

Apr 10, 2019

Photo Gallery: H.E.A.L Foundation Be a Hero Day

(Story)

Apr 07, 2019

Power to marvel at: Student's legacy lives on after passing

(Story)

Feb 27, 2019

Video: Students and staff offer thoughts on mental illnesses

(Story)

Feb 19, 2019

300 Words: Mackenzie Kraft's passion for raising her own livestock

(Story)

Feb 08, 2019

Video: Co-ed cheer competes in State

(Story)

Feb 03, 2019

Photo Gallery: IHSA State Co-Ed Varsity Cheer Competition

(Story)

Feb 01, 2019

Photo Gallery: IHSA State Dance Competition

(Story)

Jan 08, 2019

Obama's 'Becoming' book tour

(Story/Media)

Oct 12, 2018

Six years later: School safety efforts continue

(Story/Media)

Oct 03, 2018

Photo gallery: Powder puff game

(Story)