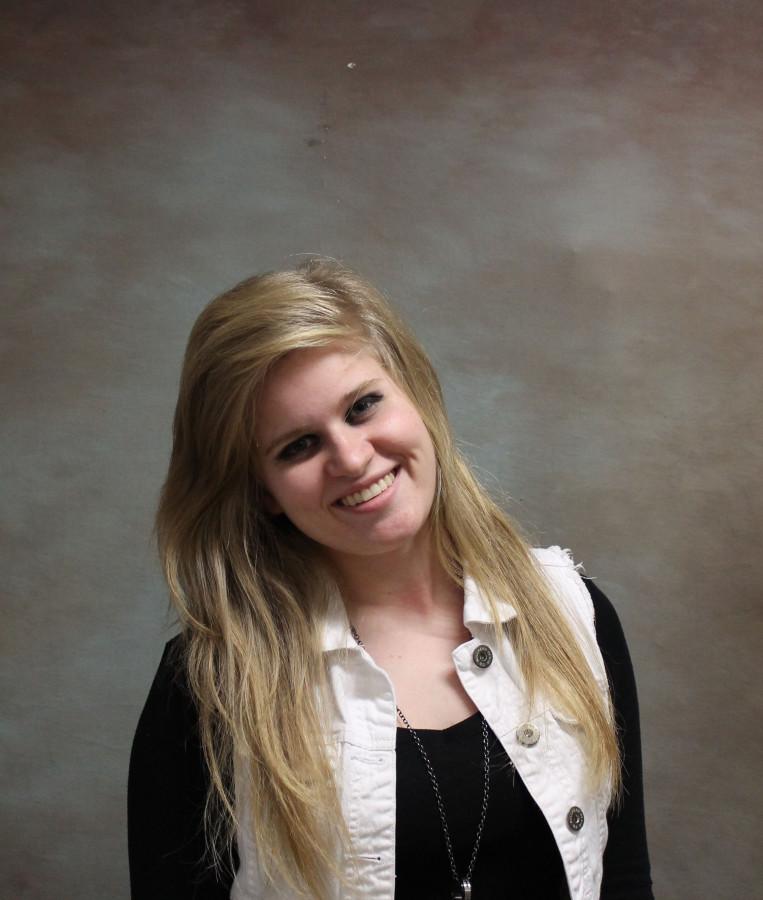 Brandi Zimmerman is a senior at Normal Community High School.  She is a staff reporter for the 
Inkspot
for her second year in a row and favors her piece covering last year's senior prank.
The Best Advice I have Ever Gotten:
was "Don't let the crap get you down."  One of my favorite teachers here at NCHS told me that when I was going through a difficult time last year and it truly inspired me.  It was said in a little more explicit words, but it is still a phrase I hold to my heart.  It just shows that some teachers do care, and some really know how to help students.
My Favorite Film:
Perks of Being a Wallflower
or the
X-Men
series.
Favorite Song:

"Somewhere in Neverland" by All Time Low
or
"Running Out of Time" by Simple Plan
Brandi Zimmerman, Staff Reporter
Feb 04, 2015

Courtney Bennett: "I see everything as comedy"

(Story)

May 27, 2014

Seniors plunge into bathroom party prank

(Story)

Jan 29, 2014

Leave out the litter

(Story/Media)

Jan 12, 2014

Area teens struggle to find jobs

(Story)

Jan 12, 2014

Holiday lights in Uptown Normal

(Story)

Dec 03, 2013

Course for collision?

(Story)

Nov 26, 2013

Popular genres of music at NCHS

(Story)