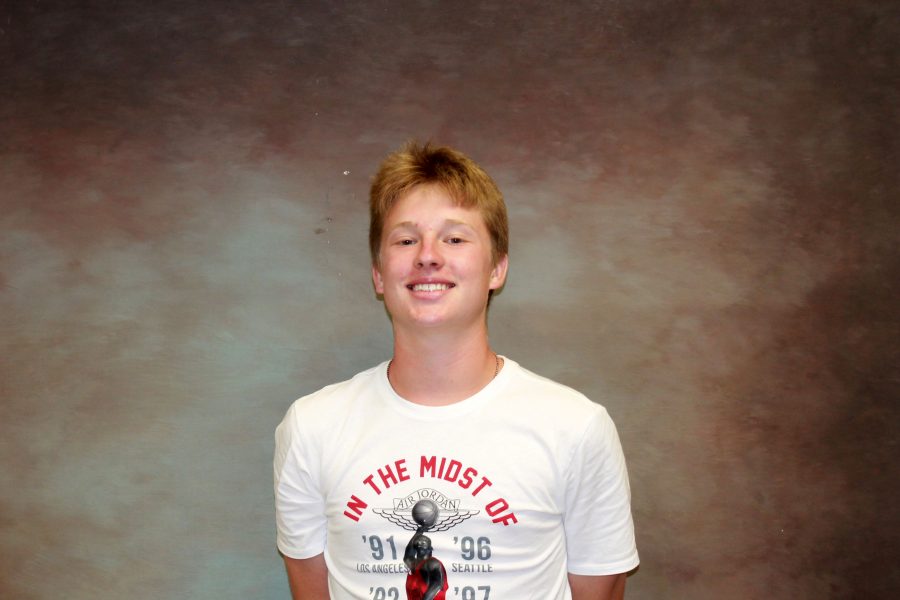 Will is a sophomore at Normal Community High School. This is his first year on the Inkspot as a staff reporter. He is also involved in baseball which he plays within and outside of NCHS.
Who inspires me
 Dustin Pedroia and Cortland Finnegan
. 
All-time dream
 Be a professional baseball player in the Chicago Cubs organization in the MLB. To become a General Manager/owner of a baseball team. To raise money for Special Olympic's different sports and clubs so that everyone can be involved in athletics. 
Favorite Film 
Moneyball
starring Brad Pitt and Jonah Hill. This film is interesting to me because it includes the two things that interest me the most  - baseball and business. 
Biggest pet peeve
 People chomping their food.
Will Dowell, Staff Reporter
May 29, 2019

Baseball is slow, not boring

(Story)

Feb 01, 2019

NCHS alum retires from pro baseball

(Story)

Dec 21, 2018

Ways to make winter fun

(Story)

Dec 13, 2018

Lady Iron basketball "Feit" for redemption; Charge past West

(Media)

Nov 30, 2018

Lady Iron "steal" win over Champaign Centennial

(Media)

Nov 20, 2018

Lady Iron looks to bring 'Iron mentality' against Potters

(Story)

Oct 26, 2018

Video: Step by Step: A look at diving

(Story/Media)

Oct 23, 2018

Hirsch, ISU O-line secure Homecoming win

(Story/Media)

Oct 17, 2018

By the Numbers: vs. Peoria High

(Story)

Oct 17, 2018

Setting the Court: Varsity volleyball players explain their positions

(Story)

Oct 11, 2018

By the Numbers: vs. Centennial

(Story/Media)

Oct 01, 2018

By the Numbers: vs. Danville

(Story/Media)

Sep 25, 2018

FFA helps local farmers, food pantries

(Story)

Sep 24, 2018

By the Numbers: vs. Bloomington Raiders

(Story/Media)

Sep 17, 2018

By the Numbers: vs. Peoria Manual

(Story/Media)

Sep 11, 2018

By the Numbers: vs. Neuqua Valley

(Story/Media)

Sep 06, 2018

By the Numbers: vs. Urbana

(Story/Media)

Aug 27, 2018

By The Numbers: NCHS vs. West – Week Two

(Story/Media)

Aug 24, 2018

By The Numbers: NCHS vs. Richwoods – Week One

(Story/Media)

Aug 23, 2018

2018-19 Back to school assembly

(Story)

Dec 21, 2017

Inkspot Holiday Gift Guide

(Story)

Jan 30, 2017