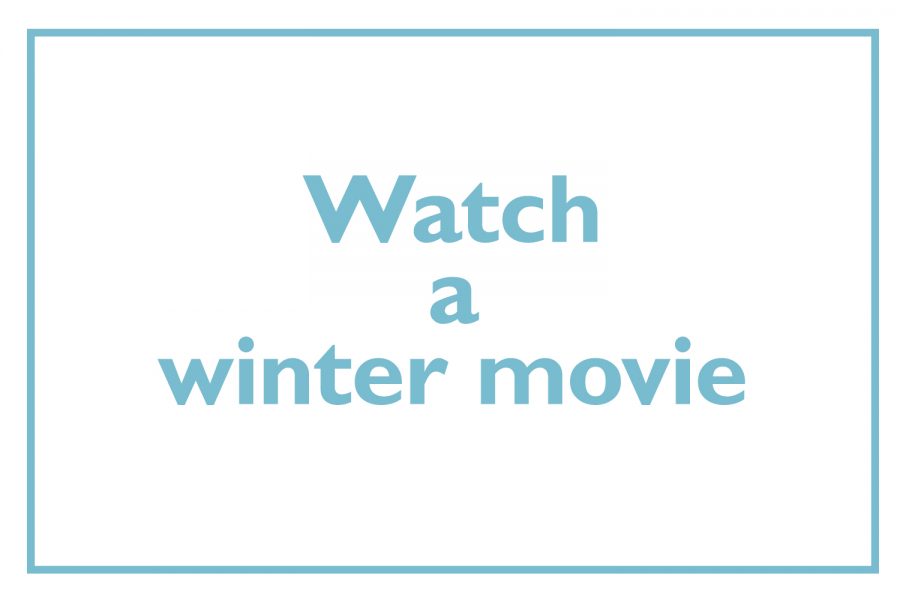 Watch a winter movie
Will Dowell recommends some winter-time favorite films
Polar Express
A young boy who doubts his belief in Santa Claus gets offered an opportunity to take an overnight trip to the North Pole. The boy goes on a journey to find his Christmas spirit and makes friends along the way. A fantastic movie to watch to get you into the holiday spirit.
Home Alone
A young boy gets left at home alone while his family is on a flight heading all the way to Paris. Eight-year-old Kevin is faced with having to outsmart and hide from adult robbers. It is his house and he has to defend it. Family friendly and a holiday classic.
Elf
Buddy the Elf is transported to the North Pole as a toddler and raised to adulthood among Santa's elves. Unable to shake the feeling that he doesn't fit in, the adult Buddy travels to New York, in full elf uniform, in search of his real father, Walter Hobbs. His half-brother Michael and he are left with the job of saving Christmas by raising the Christmas spirit.
Ice Age, Frozen 
Since not everyone celebrates Christmas, Ice Age and Frozen are perfect winter options. They are not holiday themed, but still, have a winter theme to them that will make you feel nice and warm in your house watching the movie as its cold outside.
Ice Age is about a sloth named Sid, a mammoth named Manny, and a saber-toothed tiger named, Diego who all go on a quest to return a human baby back to its family, showing that animals are compassionate and loving creatures.
Frozen tells the story of a fearless princess who sets off on a journey alongside a rugged iceman, his loyal reindeer, and a naive snowman to find her estranged sister, whose icy powers have inadvertently trapped their kingdom in eternal winter.