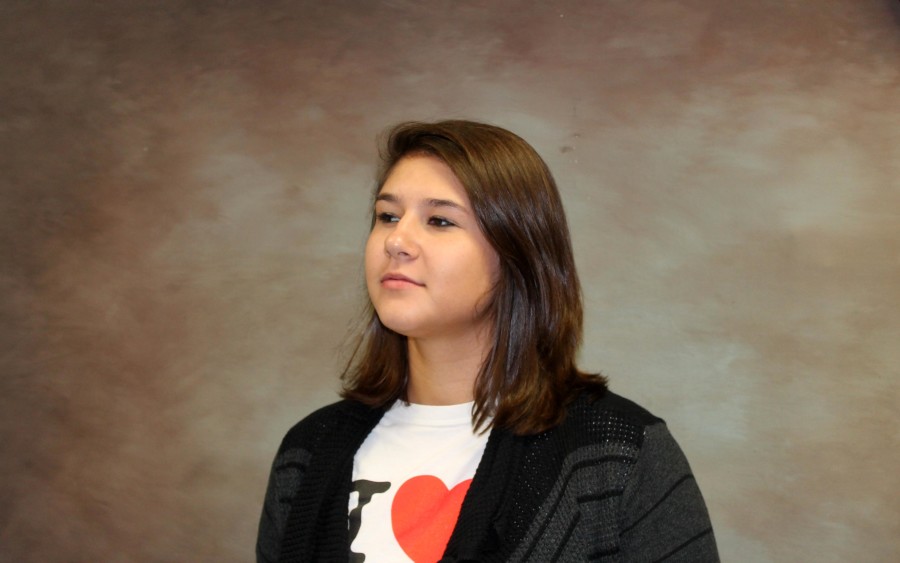 Rachel Leman is a fourth-year student at Normal Community High School and a member of the NCHS Marching Ironmen. This is her first year at the
Inkspot
, and she takes the role of a staff reporter.
I tend to be the most comfortable
in front of a computer, when I feel like anything is possible because of new international reach. The Internet has changed the way we communicate, and communication between cultures, lifestyles, and personalities is what inspires me the most. The central hub of cultural-blending is an urban city life, which is why my dream is to spend my days writing in New York City, Washington DC, Seattle, Los Angeles, Chicago, London, Paris, or basically any big city across the world. I would even learn a new language if it meant I could write in Dubai, Cairo, or New Dehli, but at this point, the farthest I've been from home is NYC.
Rachel Leman, Staff Reporter
Jun 11, 2016

Photo Gallery: Night life of Central Illinois

(Story)

May 19, 2016

Alice Again: A look at "Alice: Through the Looking Glass"

(Story)

May 17, 2016

Adventures in Uptown

(Story)

May 03, 2016

AUDIO: Review of Ruth B's 'The Intro'

(Story)

Apr 30, 2016

Video: Behind the scenes of 'Children of Eden'

(Story)

Apr 07, 2016

Quote Collection: How NCHS students want to change the world

(Story/Media)

Mar 20, 2016

OP/ED: School start times

(Story)

Mar 20, 2016

Changing start times: Actually pretty good

(Story)

Mar 01, 2016

Editorial Cartoon: Choose Your Side

(Story)

Feb 23, 2016

The American Imagination

(Story)

Feb 23, 2016

NCHS to host blood drive

(Story)

Feb 11, 2016

Multimedia: IHSA Cheer Competition

(Story)

Jan 31, 2016

'Lemonade Mouth' underrated

(Story)

Jan 23, 2016

The Millennial President

(Story)

Dec 11, 2015

Long live the Queen: 'Reign' review

(Story)

Nov 25, 2015

NCHS color guard captain to appear in national performance

(Story)

Oct 22, 2015

"Infection" legitimacy controversial

(Story)

Sep 29, 2015

Photo Gallery: Photo of the day September 21-25

(Story/Media)

Sep 23, 2015

Feminism infiltrates country music

(Story)

Sep 22, 2015

Photo Gallery: Character day

(Story)

Sep 22, 2015

Photo Gallery: Decades day

(Story/Media)

Sep 22, 2015

Homecoming week activities

(Media)