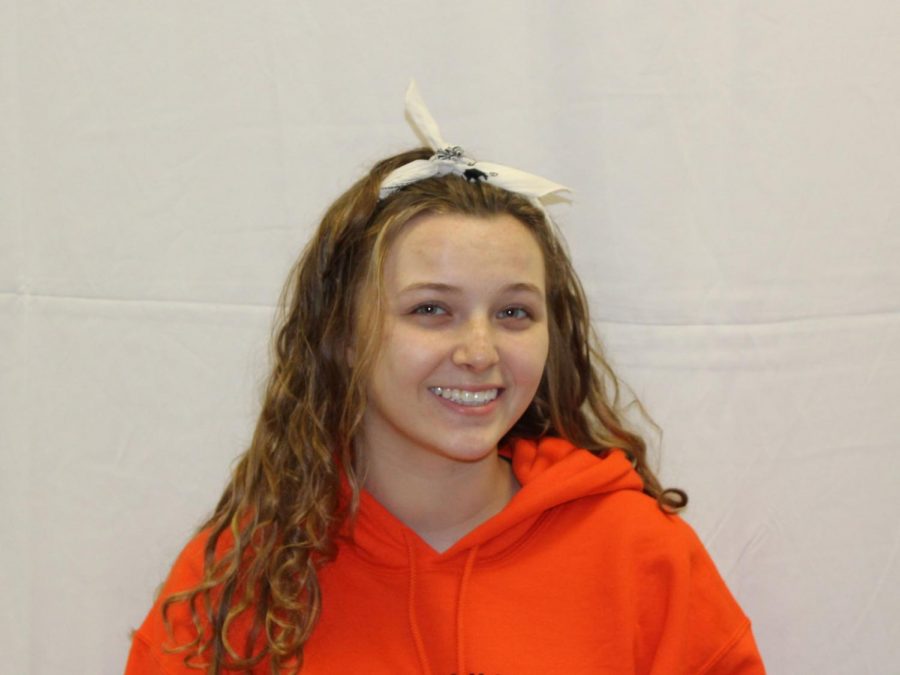 Caitlin Wonsowski is a senior at Normal Community High School, this is her second year as a Staff Writer for Inkspot. 
I'd really like to meet
the beautiful human-being Harry Styles and The Weeknd. 
On the weekend I
spend most of my time at dance, working at Taco Bell, sleeping, or eating tacos and wings. 
My favorite film is 
The Wizard of Oz.
My all-time dream
to either dance for a company or on Broadway or be a journalist and travel the world giving reviews.
Caitlin Wonsowski, Staff Writer
Mar 17, 2020

Point of Two: Episode Seven – Graduation [podcast]

(Story)

Mar 10, 2020

Point of Two: Episode Six – Pop Culture [podcast]

(Story)

Jan 10, 2020

Point of Two: Episode Five – Food

(Story)

Dec 17, 2019

Point of Two: Episode Four – Celebrations [podcast]

(Story)

Oct 10, 2019

Point of Two: Episode Three – The Daily Routine

(Story)

Oct 04, 2019

Point of Two: Episode Two – Dating

(Story)

Sep 25, 2019

Point of Two: Episode One – School

(Story)

Sep 04, 2019

Video: "How long will it take for you to adjust to Infinite Campus?"

(Story/Media)

Sep 04, 2019

Video: Staff members respond to the question "How has Infinite Campus affected you?"

(Story/Media)

Sep 04, 2019

Video: Staff members on how Infinite Campus is making their jobs different

(Story/Media)

Mar 01, 2019

Students share favorite albums of 2018

(Story)

Dec 21, 2018

Ways to make winter fun

(Story)

Dec 04, 2018

Uptown Normal officializes $29.2 million dollar redevelopment-plan; Uptown mural wall to be removed

(Story/Media)

Oct 17, 2018

Larger population as positive for students?

(Story)