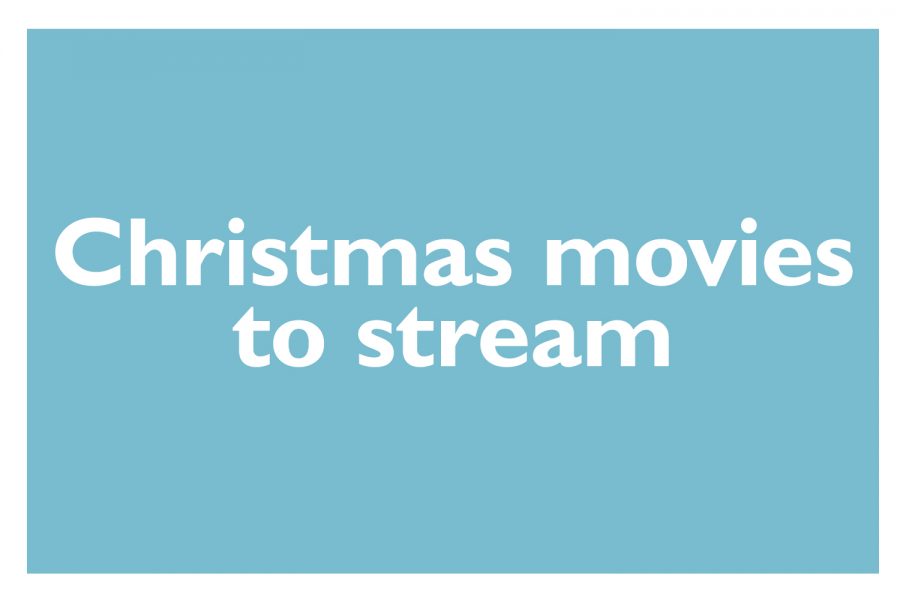 Christmas movies to stream
It's wintertime, during this chilly season, there is a large entertainment market catering to those who celebrate Christmas. In 2017,  the Hallmark channel alone released 33 brand new Christmas movies. While these Hallmark originals might not be for everyone streaming sites like Hulu and Netflix offer some more mainstream options. 
Here's a list of some of the best Christmas movies available to stream on each site.
Hulu
The Nightmare Before Christmas (8/10 IMDb)
The protagonist Jack Skellington has lived his whole life in Halloween Town, but he comes to discover there is much more beyond Halloween.  When Skellington falls through a door leading into Christmas town where things are always bright and jolly, he tries to bring Christmas into Halloween causing confusion and conflict with the people in Halloween Town.
Miracle on 34th Street (6.5/10 IMDb)
Kris Kringle plays the role of Santa in the Macy's Thanksgiving Day parade. The only problem is that he believes that he is the real Santa. This causes him to be viewed as insane and leads to a court case questioning his sanity. 
It's Christmastime Again Charlie Brown (7.2/10 IMDb)
With storylines taken directly from the Peanuts comic strips, this movie shows the unique ways the popular characters prepare for Christmas. 
Gremlins (7.2/10 IMDb)
As a father is looking for a Christmas present for his son, he comes upon a shop in Chinatown and purchases a creatured called a mogwai for his son as a pet. Issues arise due to the simple rules that can't be broken when caring for the mogwai.  Spoiler alert: the boy ends up breaking the rules the night before Christmas and the gremlins served up disaster just in time for the holidays.
Netflix
The Christmas Chronicles (7.3/10 IMDb)
Two siblings set out to record Santa Claus on camera. They sneak onto Santa's sleigh, causing it to crash and end up spending the night working with Santa and helping him out.
Dear Santa (6.5/10 IMDb)
Single 30-year-old Crystal discovers a letter to Santa from a 7-year old girl. In the letter, the girl asks for a mother for herself and a wife for her father after her mother's death. Crystal then gets to know the girl and her father in hopes a Christmas miracle will happen.
How the Grinch Stole Christmas (6.1/10 IMDb)
A live-action version of Dr. Seuss' classic How the Grinch Stole Christmas tells the story of the bitter Grinch who wants to ruin the beloved holiday of Christmas in Whoville. The Grinch is planning to steal Christmas and everything that goes along with it from the Whos. But an encounter with Cindy Lou Who might just change his mind.