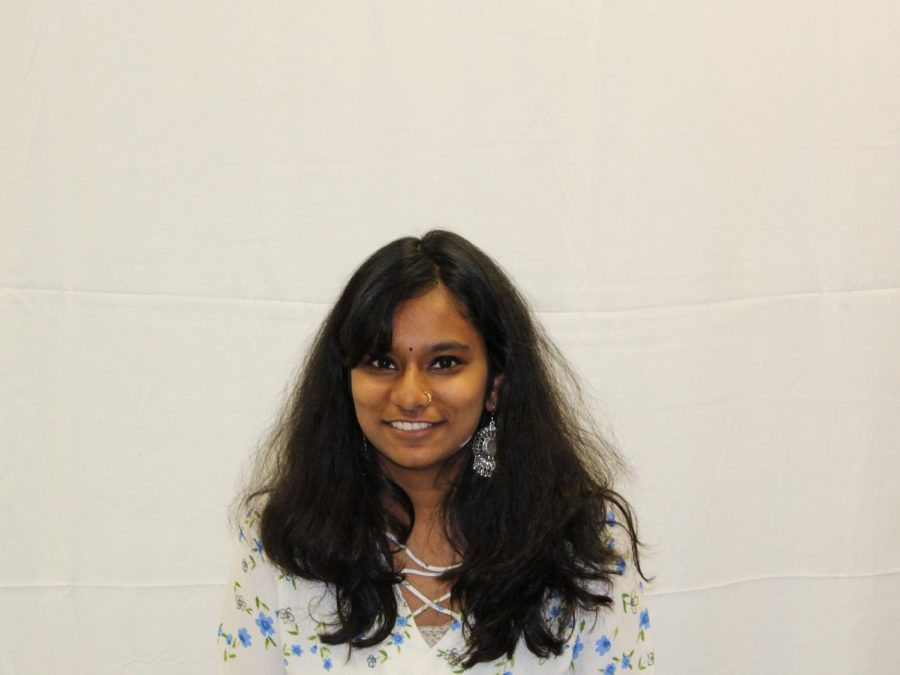 Anagha Arla is a junior at Normal Community High School and third-year student council member. She is currently working as a Staff Reporter for the Inkspot.
My all-time dream
is to become a hard-working Child Psychiatrist and release a couple of clothing lines.
What inspires me
are the people around me.
On the weekend I like to
read, write, and spend time with my family and friends.
Anagha Arla, Senior Staff Writer
Mar 17, 2020

Point of Two: Episode Seven – Graduation [podcast]

(Story)

Mar 10, 2020

Point of Two: Episode Six – Pop Culture [podcast]

(Story)

Jan 10, 2020

Point of Two: Episode Five – Food

(Story)

Dec 17, 2019

Point of Two: Episode Four – Celebrations [podcast]

(Story)

Oct 18, 2019

Food to feed the stomach; Books to feed the brain

(Story/Media)

Oct 10, 2019

Point of Two: Episode Three – The Daily Routine

(Story)

Oct 04, 2019

Point of Two: Episode Two – Dating

(Story)

Sep 25, 2019

Point of Two: Episode One – School

(Story)

Sep 04, 2019

Video: "How long will it take for you to adjust to Infinite Campus?"

(Story/Media)

Sep 04, 2019

Video: Staff members respond to the question "How has Infinite Campus affected you?"

(Story/Media)

Sep 04, 2019

Video: Staff members on how Infinite Campus is making their jobs different

(Story/Media)

Feb 27, 2019

Video: Students and staff offer thoughts on mental illnesses

(Story)

Oct 12, 2018

Six years later: School safety efforts continue

(Story)