IHSA opposes Pritzker's plan to start high school basketball in Illinois; No Unit 5 decision yet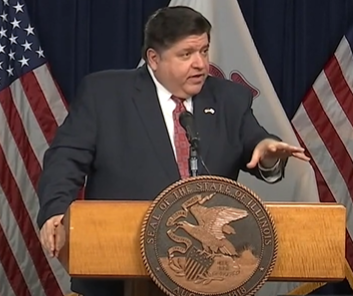 The Illinois High School Association (IHSA) is moving ahead with plans for both a boys and girls high school basketball season, a decision that goes against the guidance of Governor J.B. Pritzker and the Illinois Department of Health and Services (IDPH).
Pritzker announced on October 27 that the basketball seasons would be "put on hold." The decision was a result of the IDPH elevating basketball from a medium risk to a high risk activity.
Following the announcement, the IHSA held a special board meeting where they determined that they would not delay the start of the season, releasing a statement saying: "We cannot continue to look down the road to a season that may never come."
Pritzker cited the fact that the state still has 1.8 million students learning remotely as a reason to hold off on a season. "Sports is a secondary question," he said.
In support of their decision, the IHSA referenced nearby states that allowed high risk sports to compete in the fall without high rates of COVID-19 spread. Additionally, the IHSA pointed to rising mental health issues in teens as a reason to move forward with the basketball seasons.
In response to the IHSA's announcement, Pritzker said, "It's going to be incumbent upon schools to make decisions for themselves."
Unit 5 has not made a decision on the issue yet, "Once we learn more information we will work with our AD's to make a decision," Superintendent Dr. Kristen Weikle said.
NCHS Athletic Director Nic Kearfott understands the possible ramifications of defying the government's guidelines. "Is our insurance company going to still cover us? If they don't then we have a huge liability on our back," he said.
Potential loss of funding from the state is another component the district will consider.
Under the IHSA's plan, teams would be allowed to begin practices on November 16 and play games starting November 30.
In terms of a timeframe for the decision, Kearfott said that he was confident the topic would be discussed at the School Board meeting on November 11, and that a final decision will likely need to be made by the 16 due to the IHSA's current schedule.
About the Writer
Jonah Kramer, Sports Editor
Jonah Kramer is a senior at Normal Community High School and participates in Best Buddies, FBLA and cross country. This is his second year working with...