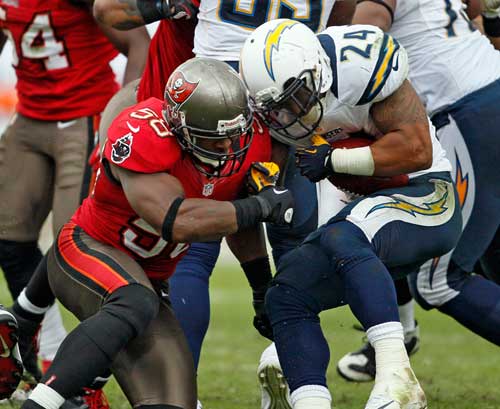 The NFL is constantly under fire for subduing the aggressive nature out of the game, yet is praised for making an effort to protect their players. There is often a debate among analysts, coaches, and fans whether the game of football is being destroyed or improved by new safety rules. Rules have been made by the NFL commissioner's office to help improve player safety. Vicious hits involving one player's helmet purposefully colliding with another player's helmet has become illegal and subject to fines.  A hit to a "defenseless receiver" has also been made illegal recently. These rule changes have caused criticism of the NFL, claiming that football is losing its culture and foundation of toughness.
Many argue that the identity of the game has been compromised due to these new rule changes. The sport became popular because of its toughness and physical nature.  Others argue that players need to be protected from the hits they are taking in games. This became even more of an issue when future Hall of Fame linebacker Junior Seau committed suicide and his family argued it was due brain trauma suffered from hits in the NFL. In the 2012-2013 NFL season, 160 concussions were recorded.
These players now know the risk they are taking when they enter the NFL. For most of these players, playing in the NFL is their dream and it's everything they've worked for. These players make a lot of money doing what they do, even when they aren't a superstar. Practice squad members make a minimum of $102,000 per regular season.  That is the lowest yearly salary for any contact player in the NFL.
Safety has come a long way in the NFL regarding head injuries. Teams now are required to have an independent neurologist on the sideline to evaluate players. There has been numerous improvements regarding equipment in the NFL, like new helmets that are the most protective yet. They wear these pads for a reason and are aware of the risks from playing the sport at such a high level. These players know the risk and are hugely benefiting from the sport they love. For most of these players, football is the only thing they know and everything they worked their entire life. Taking away the fierce and tough nature of football is detrimental to the fans, and the game.