Round Four Update: NCHS' Favorite Teacher – March Madness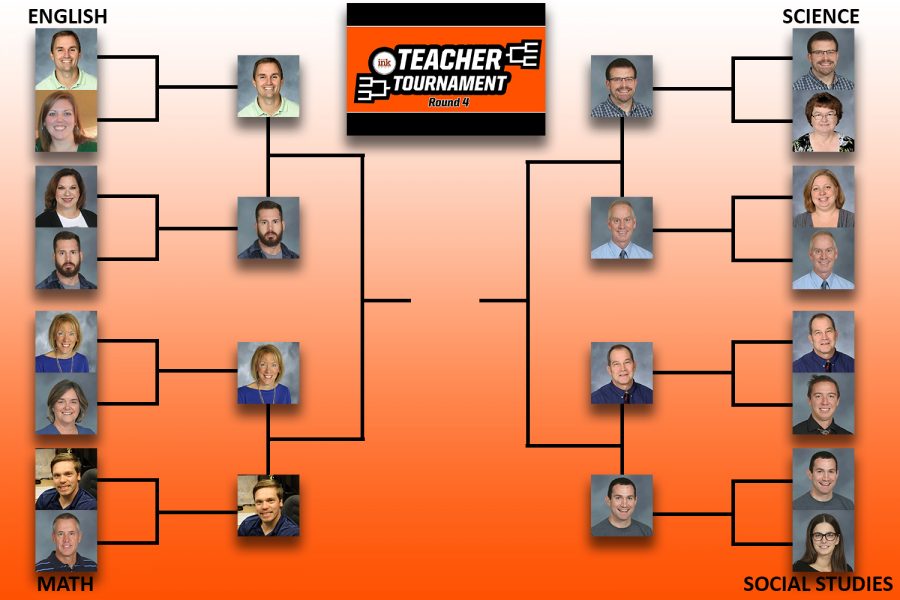 When round three of the first-ever NCHS' Favorite Teacher competition ended only 8 remained.
In the English department, Mr. Dave Feeney secured the most votes; Ms. Lori Endsley led the Math department; Mr. Jeff Christopherson was the front runner in the Science department; Mr. Kelly Keogh held his spot atop the Social Studies department.
View the results of round three voting below and click the link to cast your round four votes, determining Community's top teacher. Voting for round four closes Friday, March 27 at 5 p.m.
English
Feeney, D. d. Konopasek
Bovenkerk d. Runyon
---
Math 
Endsley d. Feeney, A.
Bergmann, L. d. Gibbens
---
Science
Roller d. Barnes
Christopherson d. Pendleton
---
Social Studies
Keogh d. Shackley
Lawler d. Hawkins
About the Writer
Inkspot Staff, Inkspot Staff
Stories published under Inkspot Staff are unattributed to a single reporter because they: have been produced through a collaborative staff effort; individual...