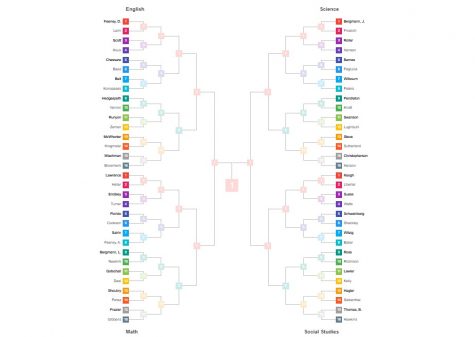 Updated: 4/1/2020
With the cancelation of the NCAA March Madness tournament, fans should not be prevented from fulfilling their bracket-filling fix.
While basketball might not be airing on CBS, the Inkspot's Teachers of NCHS: March Madness bracket attempts to fill the void, pitting 64 teachers against each other from the school's core departments, in a bid to crown NCHS' favorite teacher.
Seeding was randomly generated based on the four core instructional departments. To provide a pool of 64, teachers were drawn from elective departments. More details are available in the "rules" portion of the bracket.
Vote below to determine the teacher's that will advance on to the next round of the tournament.
Your email address is needed to submit your entries but will not appear anywhere.
---