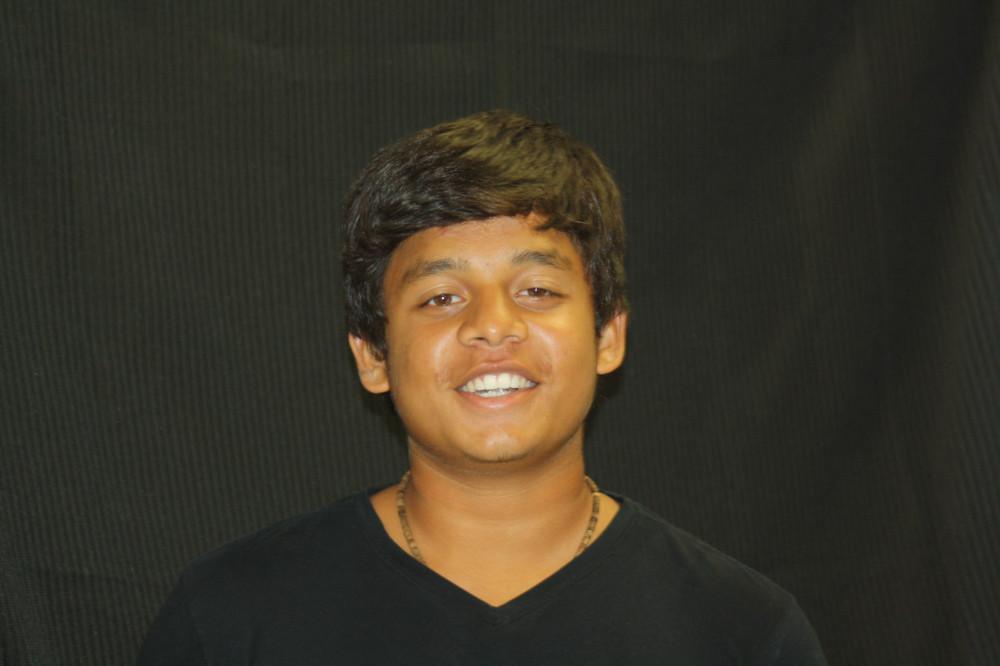 Vamshi Krishna is a senior a Normal Community High School, and news reporter for the 
Inkspot. 
Vamshi entered NCHS as a sophomore transferring from New York City. Having spent several years in three different countries(England, Australia and the U.S), Vamshi had been exposed to many different cultures, and uses his abilities in English to portray his experience through journalism. Vamshi also skipped his freshman year of High School, and graduated from 8th grade straight to 10th grade. Vamshi currently plays for the NCHS Ironmen Varsity Football team as a wide receiver and defensive Back.
Slogan to live by....
"
Some people say things as they are and say why; I dream of things that never were and say why not"-  John F. Kennedy
I'd really like to meet...
Perhaps Nelson Mandela because he has been through different generations, therefore experiencing changes in the world. And mainly because he is one of the most prominent freedom fighters living in present.
Random fact about me...
I'm scared of deep waters.
Vamshi Krishna, Staff Reporter
Dec 04, 2013

3D printer major innovation at NCHS

(Story)

Dec 02, 2013

Interact club: "Service over self"

(Story)

Jan 29, 2013

India outraged over brutal rape in capital

(Story)