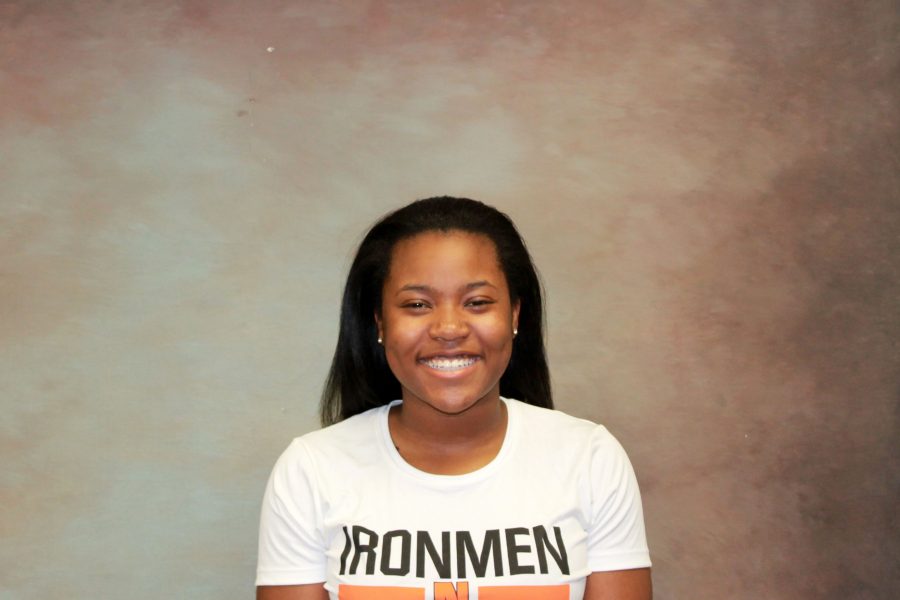 Keyairah Sinclair is a senior year at Normal Community High School and a cheerleader for her third year. She has been apart of the Inkspot team for two years and hopes to do big things her last year in the class.
I am interested in
seeing all the options for majors in college, not wanting to rush into anything that I will hate later on in life.
My biggest pet peeve
is being interrupted in the midst of talking.
My all-time dream
is to be acknowledged for doing something I am really passionate about.
Keyairah Sinclair, Associate Editor
Jan 02, 2018

Most read stories of 2017

(Story)

Dec 21, 2017

Inkspot Holiday Gift Guide

(Story)

Dec 01, 2017

Video: Madrigals performers on upcoming concert

(Story/Media)

Nov 26, 2017

Spot the difference: Chapbooks Lunch and Learn

(Story)

Nov 01, 2017

NCHS 2017 Orchestra Hauntcert

(Story/Media)

Oct 14, 2017

Charging the endzone

(Story)

Oct 03, 2017

Mexico retracts aid for Harvey victims

(Story)

Sep 14, 2017

4 reasons why 90's style is worth while

(Story)

May 03, 2017

Julia Brennan's "Inner Demons": Is the new artist worth your time?

(Story)

Apr 25, 2017

"American Teen" struggles

(Story)

Mar 23, 2017

The "Great" Wall: An end of cultural exchange

(Story)

Jan 26, 2017

Video: NCHS students on what they binge watched over break

(Story)

Nov 09, 2016

Rally held by students

(Story)

Oct 24, 2016

Theatre takes politics head-on

(Story)