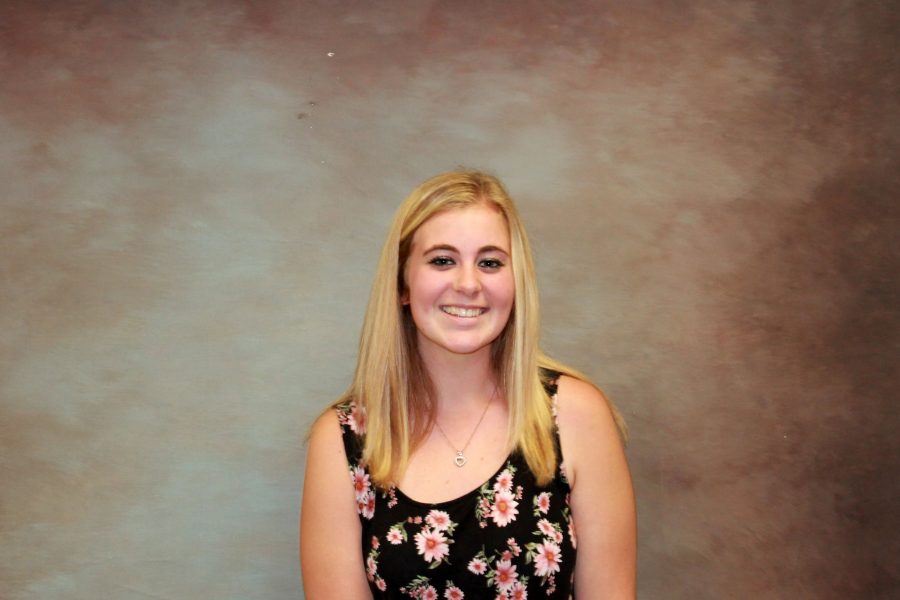 Becca Merrill is a senior at Normal Community High School. Her role with the NCHS Inkspot is Associate Editor.
I like Being in FFA, playing softball, and showing  chickens. 
I am most comfortable in
 Front of people speaking. A random fact I was chosen to be a delegate for my FFA chapter and was sent to Washington D.C for a conference.
Becca Merrill, Associate Editor
Jun 05, 2017

NCHS graduates take on college around U.S

(Story)

May 25, 2017

Class of 2017-College Bound

(Story)

Apr 07, 2017

2017 Spring Assembly Photo Gallery

(Story)

Jan 20, 2017

Photo Gallery: Students on their favorite family Christmas tradition

(Story)

Oct 06, 2016

Best Buddies builds relationships

(Story)

Sep 20, 2016

Favorite features of the new Apple update

(Story)

Sep 14, 2016

Uproar over new busing system

(Story)

May 20, 2016

Photo Gallery: Lawler vs. Lopez go head to head AP psychology dodgeball tournament

(Story/Media)

Apr 28, 2016

Infographic: Major post-secondary schools in Illinois

(Story)

Mar 07, 2016

Editorial Cartoon: W.H.O asks for $56 Million to fund the Zika fight

(Story)

Oct 27, 2015

Ironmen students honor 9/11 victims during football game

(Story)

Sep 28, 2015

Photo Gallery: Homecoming

(Story)