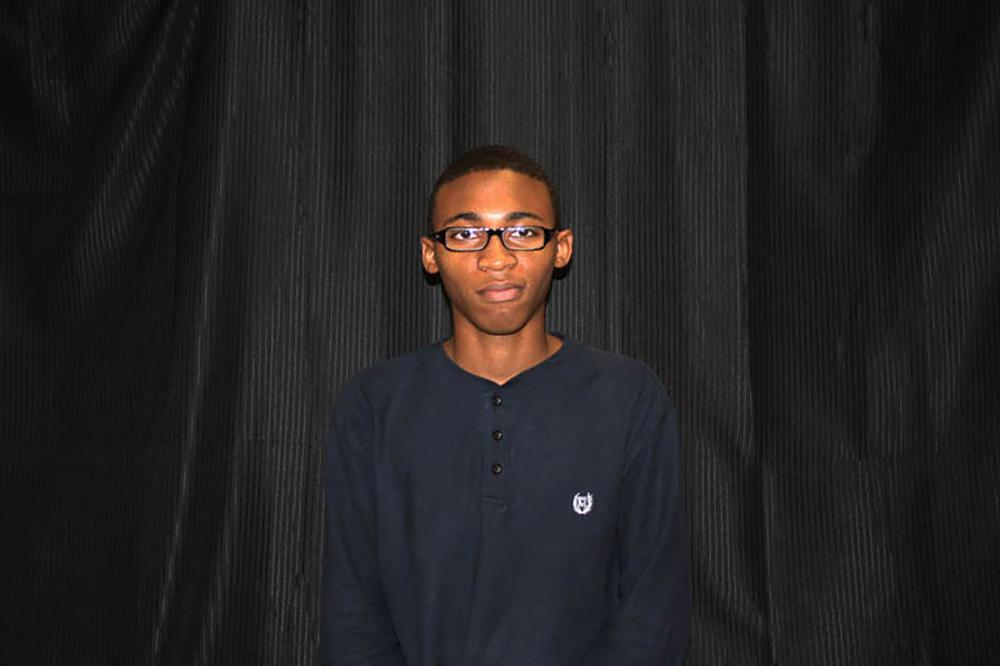 Amir Muhammad is a senior at Normal Community High School.  He has been apart of the Inkspot for three years, and  has enjoyed every minute of it.Last year he worked for the Features Desk which covers entertainment and art at Normal Community High School  and abroad. He also a member of Film Club.
Things I Like 
I enjoys writing screenplays and mini stories for a future film or when I'm bored and write in journal when he has free time.I also enjoy The Elder Scroll games. Finally I love Oreos and vanilla ice cream.
Hidden Talents
I can play piano, guitar, and violin all by ear. I started when I was about ten. I can play almost anything with a little practice. Just recently I have almost mastered the score to Hans Zimmer's Man of Steel entitled "Arcade"
All time dream
My all time dream is to become a famous Filmmaker, preferably within the next five years. With that I want to establish my own film studio in the future. Also if the characters and worlds in my films are popular among audiences, then I will create a Theme park.
Amir Muhammad, Feature Editor
Dec 19, 2013

Reviewing Disney's Frozen

(Story)

Nov 26, 2013

The Diviners review

(Story)

Sep 30, 2013

Tales of High School

(Story)

May 14, 2013

Source Filmmaker Review

(Story)

Apr 29, 2013

Bioshock Infinite "High Skies Adventure of the Year"

(Story)

Feb 12, 2013

Bachelor(ette) Kissing Policy

(Story)

Feb 04, 2013

Hollywood Studios vs Independent Studios

(Story)

Jan 21, 2013

"The Walking Dead" – Game of 2012

(Story)

Dec 17, 2012

Wii U irrelevancy

(Story)

Dec 17, 2012

Redundancy: The video game

(Story)

Dec 05, 2012

The Guild Web Series Review

(Story)