The Lady Iron took 3rd in the Intercity volleyball tournament Sep. 24, finishing 2-2.
Community's two losses came at the hands of eventual champions the Normal West Wildcats and tournament runners-up the U-High Pioneers.
After defeating Central Catholic in three sets in the tournament's opening round, Community fell to U-High in three sets.
After losing to the Pioneers 14-25 in the first set, the Lady Iron bounced back, winning 25-23 to force a third set. U-High took the match, winning the final set 25-22.
After a 2-0 victory over the Bloomington Raiders, the Lady Iron fell to the Wildcats in the day's final match, losing 25-21 in the first set and 25-16 in the second.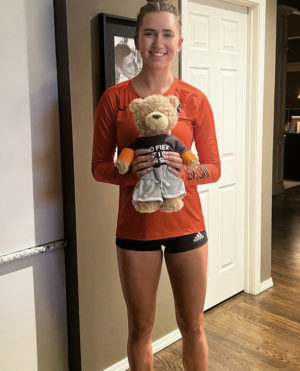 Junior Olivia Price led Community in scoring, assists and kills in the tournament, recording 29 points, 44 assists and 21 kills.
Senior middle blocker Chloe Jansen's 18 kills contributed to her 22.5 tournament points. Jansen was Community's second-highest scorer on the day.
Defensively, Anna Dunne ('23) recorded 37 digs in the Iron's 10 sets of play.
Community is 16-9 on the season, heading into next week's conference matches versus Champaign Central and Champaign Centennial. The Lady Iron currently are 3rd in the Big 12 standings, with a 6-1 conference record.