The varsity boys and girls cross country teams finished 2nd in the Randy Sharer Intercity meet Tuesday, Sept. 21, with each race decided by a tiebreaker.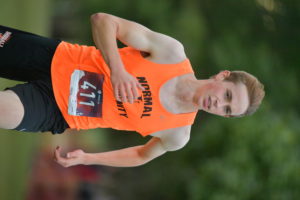 Varsity Boys
After Community and U-High's first five runners crossed the finish line, the teams were tied for 1st place with 38 points apiece.
Jonah Kramer led Community, finishing 3rd (16:50) behind two U-High Pioneers.
Kramer was followed by the pack of Jack Thomas (17:00), Tyler Chapman (17:00), and Joey Yaros (17:02), who finished 4th, 5th, and 6th respectively.
Junior Peter Metivier contributed to the team score, finishing 20th with a time of 17:45, behind U-High's 8th, 10th, and 17th-place finishers.
U-High's 6th finisher, the team's tiebreaker, finished 18th to win the Intercity meet for the Pioneers.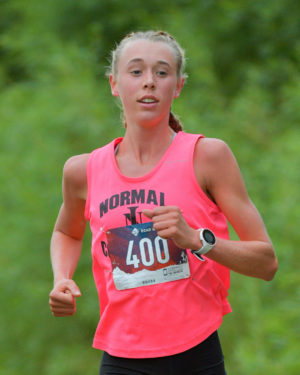 Varsity Girls
With U-High capturing 1st place with a team score of 37 points, Community and West faced a tiebreaker for 2nd place with 47 points.
Ali Ince led Community, finishing 1st (18:06), with Olivia Hartke finishing 4th (18:55). Megan Metz (20:10), Annika Luthe (20:37), and Rachel Bronzenec (20:39) rounded out scoring for the girls — finishing 11th, 15th, and 16th.
Community junior Amber Hitchins (20:59) was the difference-maker for Community, edging out West's sixth runner by 4 seconds to secure 2nd place for the girls.
JV Boys
The junior varsity boys finished 3rd behind U-High and West. Drew Patterson was the lone Ironman in the top 10, finishing 3rd.
JV Girls
The junior varsity girls team took 1st, with Abigail Ziemer, Maddie Moore, and Briana Conley finishing 1,2,3 for the Lady Iron.
The Iron cross country teams' next meet is the East Peoria Invite Saturday, Sept. 25 at 9:40 a.m. at Peoria's Black Partridge Park.
A previous version of this story misspelled Amber Hitchins' name.