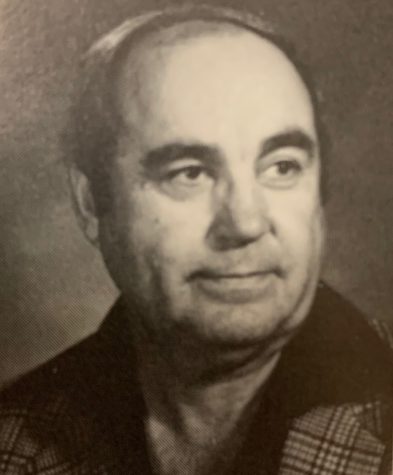 The winningest coach in NCHS football history, Dick Tharp, received recognition for his career achievements before Friday, Sept. 3's football game, as "Dick Tharp Field" was named in the 90-year-old's honor.
Tharp's "outstanding accomplishments on and off the field" included 158 wins and seven playoff appearances. His Ironmen were runners-up in the 1974 4A State Championship game. In 22 seasons as head coach, the Ironmen only posted one losing season — going 3-6 in 1977.
While Tharp has the most wins in NCHS history, is he really the winningest?
Tharp's career winning percentage is .754, while Coach Hudson "Hud" Venerable, who led the Ironmen from 1994 to 2007, boasts a career winning percentage of .774.
In the NCHS record books, Venerable trails Tharp by 32 wins, tallying 126 in a coaching career eight years shorter than Tharp's.
While Venerable has fewer wins in number, he has one of a greater magnitude. Venerable led the Ironmen to a 5A State Championship title and an undefeated season in 2006, after finishing 2nd the year prior.
In his 14-year coaching career at Community, Venerable's teams qualified for the playoffs 13 times. In 14 years, Venerable's Ironmen posted only one losing season, finishing 2-7  in 1995, the year Unit 5 opened Normal West. West's opening drew players and coaches from Community, creating a period of adjustment for the Ironmen.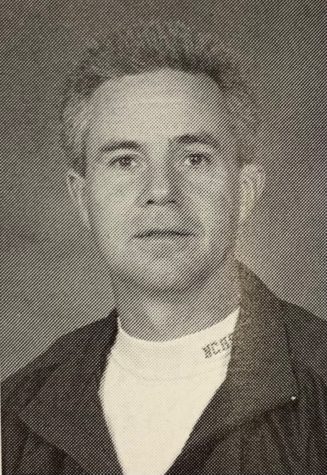 Coach Hud Venerable would have been a venerable choice to consider when naming the NCHS football field — his teams actually played on it. After the current NCHS building opened in 2003, it was this field where the Ironmen recorded the most successful season in school history — its only undefeated season and only State Championship.
Tharp's teams? They played at what is now Kingsley Junior High School's field.
By the numbers alone, Venerable seems like an easy choice to name the field after.
But numbers lie.
The IHSA did not introduce the football playoffs until 1974. High school playoff football did not exist for the first eight seasons of Dick Tharp's coaching career, robbing him of eight years of potential postseason wins to add to his overall record and win percentage.
After 1974, Tharp's Ironmen made the playoffs seven times in 14 seasons. Again, a misleading number.
Until 1985, only 16 teams in each of the IHSA's classes qualified for postseason play. Tharpe's Ironmen found themselves among the top 16 teams in the state four times during this period. After '85, the IHSA expanded the playoff bracket to include 32 teams in each class.
In 1974, the IHSA had five classes. By 2001, they had eight.
Until 1985, a total of 80 teams could make the playoffs. Late in Venerable's NCHS career, 256 teams could.
While Tharp led his teams to the playoffs with less frequency than Venerable, he did so when it was a rarer feat.
Under the current playoff structure, 21 of 22 of Tharp's teams would have qualified for the postseason.
Despite his accolades, Venerable has a glaring mark against him when considering naming an NCHS facility in his honor. Regardless of records, resumes, statistics, and State titles, Venerable could never really have been in consideration as the namesake for the NCHS football field —  he is a U-High graduate.
A former U-High pioneer, it is no surprise Venerable has been a journeyman during his career, exploring new job opportunities — serving as athletic director at Lincoln-Way Central in New Lenox for six years before taking the same position at Bloomington's Central Catholic.
Tharp dedicated himself to Community for more than two decades, while Venerable has worked for three different districts in the same amount of time.
When Venerable returned to Bloomington Normal, he did not return to Normal Community, but rather an athletic rival within the community.
While he did field some serious competition from Hud Venerable, Dick Tharp ultimately was the right choice when naming the NCHS football field. Both coaches are worthy of recognition for their contribution to NCHS's rich football history — but Tharp's name is where it rightly belongs, atop the scoreboard in NCHS's north end zone.
Tharp was on hand for the dedication ceremony, sharing the moment with family and former Ironmen football players that he called one of "the greatest moments of his life."
While Tharp passed away on Tuesday, Sept. 7 his legacy will live on at NCHS.