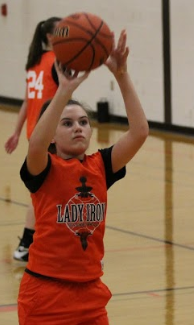 The Lady Iron's Madison Feeney has been ruled out indefinitely due to sickness. Feeney was set to be out of the lineup Wednesday night in the Lady Iron's game against Glenwood that was canceled due to in-climate weather.
Feeney, who averages 5.6 points, is not yet considered to be out for the season, despite only two games remaining in the regular season before the win-or-go-home IHSA tournament. 
"Hopefully we'll get her back by making a run in the postseason, and give her another opportunity to be on the court [during] her junior season," said Head Coach Marcus Mann, "Losing a starter, somebody that plays a lot of minutes, like Madison does, it definitely leaves a void."
The varsity team has an unfortunate familiarity losing key players this season. When asked how injuries have shaped the season for the Lady Iron, Mann responded, "[Injuries] have been the season it feels like."
Kylee Schneringer ('20) is out for the season with a torn ACL, while Jordan Griffin ('22) and Paxton Gillispie ('22) have missed extended periods of time this year with concussions. Gillispie is back in the rotation now while Griffin continues to battle through the concussion process. 
As for filling the void presented to the team right now, Mann doesn't have to look too far. 
"Sophie Feeney will be somebody that can step in and help us right away," the eight-year head coach said.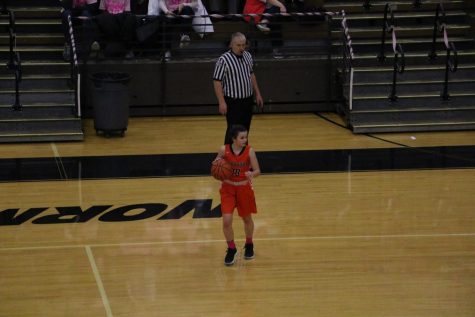 Another challenge will come in how to strategically integrate the younger Feeney sister into a greater role in the rotation, or even the starting lineup.
"She's on two levels right now, we don't want to stretch her thin and get her banged up too much," Mann said. 
A true athlete, Sophie Feeney plays at both the JV and varsity levels for the girls basketball team after consistently starting for the volleyball team this fall as a freshman.
The Lady Iron play their final home game tomorrow against Bradley-Bourbonnais. The out of conference matchup will start at 2:30 and will be live-streamed by the Inkspot starting at 2:15.