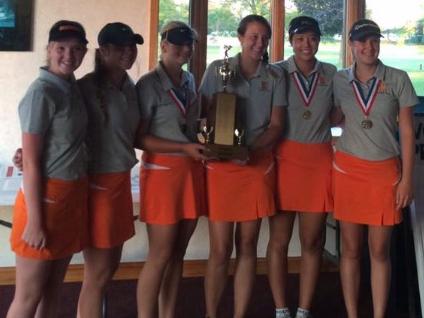 With four players finishing with the top five scores, the NCHS girls golf team claimed the Intercity Championship on Wednesday. The title had previously been held by U-High for the past 18 years, but Community took home the honors for the first time ever at Ironwood Golf Course.
Senior Cheyenne Broquard led the pack by shooting a 75, 3-over-par, securing a 1st place finish.
Junior Jenna DeMay placed 2nd, freshman Allison Enchelmayer finished in 3rd while Claire Crabill placed 5th in the match.