Deandra "Dee" Byrd (11) runs track and plays volleyball here at Normal Community. She has only played volleyball for two years and is currently in her third year of track. Byrd specializes in the 4×400, 200, and the long jump.
Setting goals for the future is something most athletes do. Byrd would like to run track in college and her number one choice is University of Texas at Austin. "My freshmen year, I just want to do my personal best in every event that I try. I like to set goals high and I will try to qualify for the US Olympic team one day," said Byrd.
While Byrd has yet to talk to coaches in Texas, she has talked to many coaches in Illinois. She believes this to be a good thing because if things don't work out in Texas, she can come home to Illinois.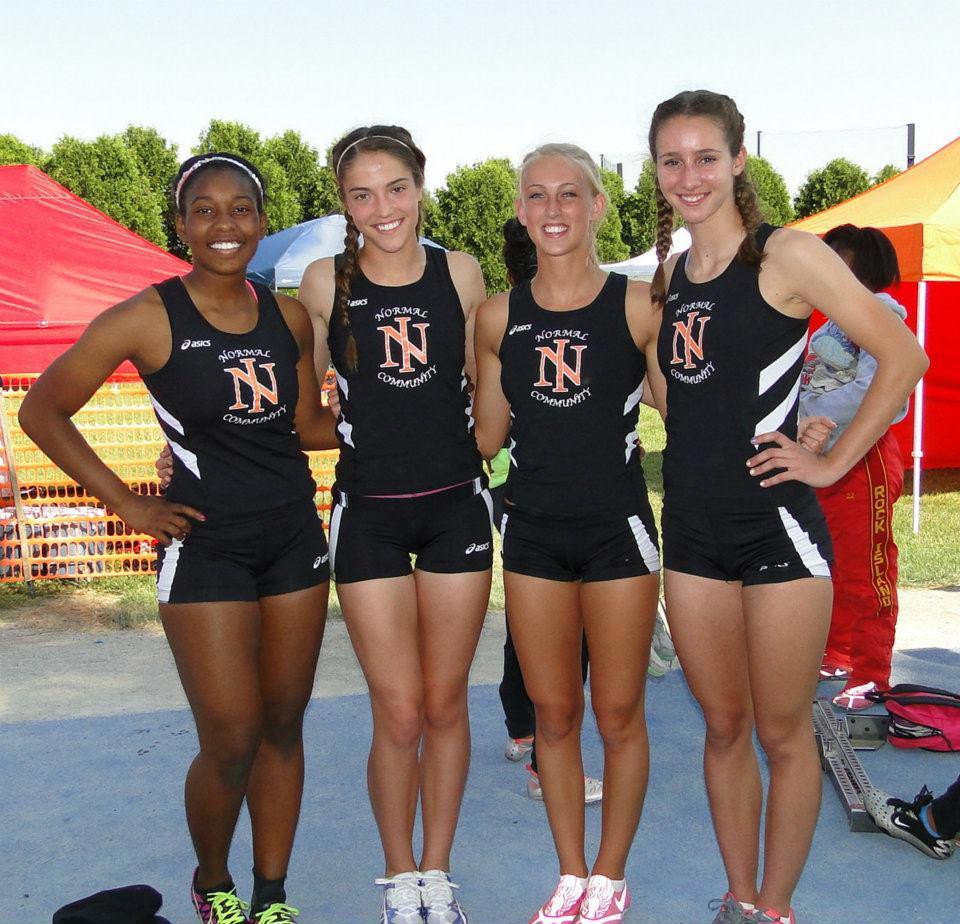 Byrd will be leaving NCHS at the end of this year and will be moving to Dallas, Texas. She said that she will miss her graduating class and her ROCS homeroom. But for track, she will definitely miss the people. "With track, there are so many people, but honestly, you make close relationships with everyone! You get to cheer each other on and encourage each other through tough workouts and races. Everyone becomes family," Byrd explained.
Byrd looks up to Sanya Richards Ross, a track and field athlete, and has been following her success for eight years. Byrd mentioned that Ross went to her dream college and also started running at the same age that Byrd started running. "You can always tell she's having fun when she runs, she really enjoys it and I really admire her for that," Byrd mentioned.
Dee is just a nickname but it is one that has stuck. She also gets called Birdie and recently, Lightning Byrd. Byrd also said that Coach Mann gets her attention by making various bird calls.
When asked what she has learned from her high school coaches, Byrd responded, "One thing I learned from my high school coaches that I will take with me in life is that just because you like something doesn't mean you're good at it. It's brutally honest, but extremely true."