Internet detrimental to teen politics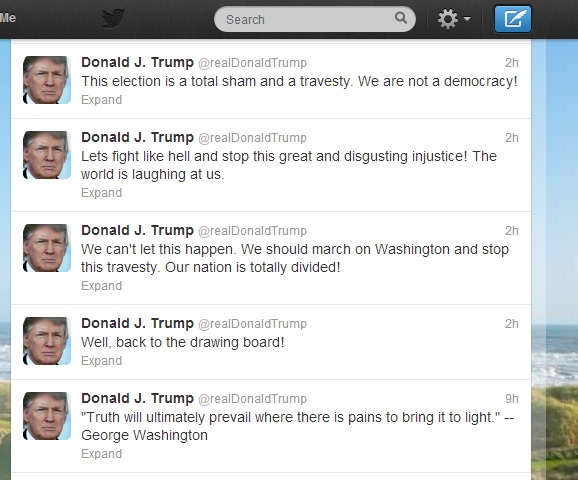 After the 2012 presidential debate, more students are left with strained friendships than a better understanding of politics. While more and more peers become politically involved (or rather attempt to become involved), tempers flare frequently in school, but more frequently online. According to the Pew Research Center's Internet & American Life Project's recent survey, nearly one in five people have blocked or unfriended people on social media sites like Facebook and Twitter due to opposing political views–and those are only the ones who admit it.
   Not only are students pushing each other's buttons while they express their political opinions on Facebook and Twitter, but they're also running the risk of only receiving biased information. By removing opposing viewpoints from news feeds, students essentially create a realm of their own bias. According to CBS News reporter Charlie Osborne, when people post about politics to a social media site, 34% post their own beliefs, and 33% post articles expressing their personal opinions. This ambiguity between actual political facts and biased views makes the Internet a difficult source for genuine news reporting.
 "It's not going to affect other people's opinion," Ashley McPherson (11) said.
   McPherson is right, and that is where the issue with social media and politics starts. By posting political opinions publicly, those with opposing viewpoints are not switched or even swayed in their thoughts, and the public fights only cause poor impressions of political parties.
   "Regarding to engaging in really informed, meaningful, deliberative debate, I don't see [social media] as being a beneficial tool," social studies teacher Mr. Keogh said.
  While it's easier to understand that Facebook and Twitter (which are essentially forums) would present biased information, it's much harder for a reader to determine whether or not a news source is biased. Other than well-known biased sources like Fox News and Huffington Post, the line between reporting and interpreting becomes skewed. With the Internet having so many potential news outlets, the challenge of finding a credible article is heightened.
   Most readers acknowledge that news sources are generally biased, and two thirds of people believe that journalists "tend to lean to the left" according to Washington Times reporter Jennifer Harper. Harper also states that 81% of Republicans, 64% of Democrats, and 76% of Independents admit news is biased. However, this doesn't stop readers from continually using biased sources.
   The use of unreliable sources is not always the fault of the reader. With the internet allowing writers to instantly post articles, search engines are overwhelmed with thousands, millions, or possibly billions, of articles on a certain topic. Not all of these pieces have the same credibility, accuracy, and value. The access to these lesser publications, however, is made almost too easy. By simply searching on Google, readers instantly have access to thousands of articles from various news sources about politicians and their beliefs. The accessibility of these postings skews the line between biased and unbiased, professional and unprofessional. When searching online, readers don't know if they're opening an opinion article, news article, or worse–a blog.
   Because the Internet makes these articles so easily accessible, the top results of a search are not necessarily those with the most credibility, but the ones with the most user hits. So when readers expect to get information from CNN or The New York Times, they may end up reading an article from a local paper that fits their search more specifically based on wording. Few readers, teens in particular, realize that these smaller sources may be more opinionated, biased, or inaccurate.
   The danger with faulty or biased information results in students making political decisions based on one source or one viewpoint. When they then attempt to participate in debates, they quickly run out of credible support for their arguments. Being teens, they tend to hold firm, become frustrated, and become hostile to those opposing their views. This results in a terrifying amount of Facebook and Twitter wars that quickly leave the issues and turn into personal attacks.
   "Generally people are just so arrogant [and think] that they're always right," Daniel Steinke (12) said.
   Though the Internet offers voters (or politics enthusiasts for those of us who are still too young to vote) infinite resources for cultivating ideas and opinions, teens cannot effectively use it. For this, political debate should be brought up in a controlled environment where an independent moderator can, in a sense, fact check along with the conversation. The classroom is a perfect place for students to debate and receive feedback on their points and responses. According to Faculty Focus writer Darren L. Levill, "When discussing important, politically sensitive issues with their students instructors must, whenever possible, give up what Freire refers to as 'banking education' but others call simply the 'I pitch, you catch' approach.  Such instruction stems from the view that students are empty vessels into which knowledge is poured."  
   "There's something about being in the same room as someone who you're engaging in a debate with," Keogh said, "that you have to take a certain amount of ownership… In the virtual world, you can hit a button and off it goes."
   Keogh, among other social studies teachers, holds student debates in his classes to encourage a productive form of education and decision making. If teachers present students with both sides of the story and teach them how to draw conclusions from unbiased sources, students will be better able to discover and express their views on politics without losing several friends in the process.
About the Writer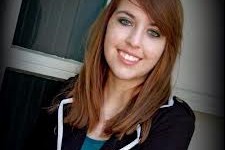 Kellan Marvin, Opinion
Senior Kellan Marvin is a second year journalism student with a growing interest in broadcast journalism, specifically radio broadcasting. She began writing...