Six Ironmen are headed to college to continue their athletic careers, signing National Letters Of Intent on Thursday, Nov 8.
Recognized at the after-school event were four future Division I athletes: Oregon commit Ali Ince (womens track & field), future Louisville Cardinal Ethan Eberle (baseball), soon to be Wright State Raider Jaheem Webber (mens basketball), and Grand Canyon commit Olivia Price (womens volleyball) and two student-athletes headed to Division II: McKendree University commit Olivia Corson (womens basketball) and future Colorado State University-Pueblo ThunderWolf Marisol Martinez (womens lacrosse).
Check out the Inkspot's Q & A with the athletes and their career highlights below.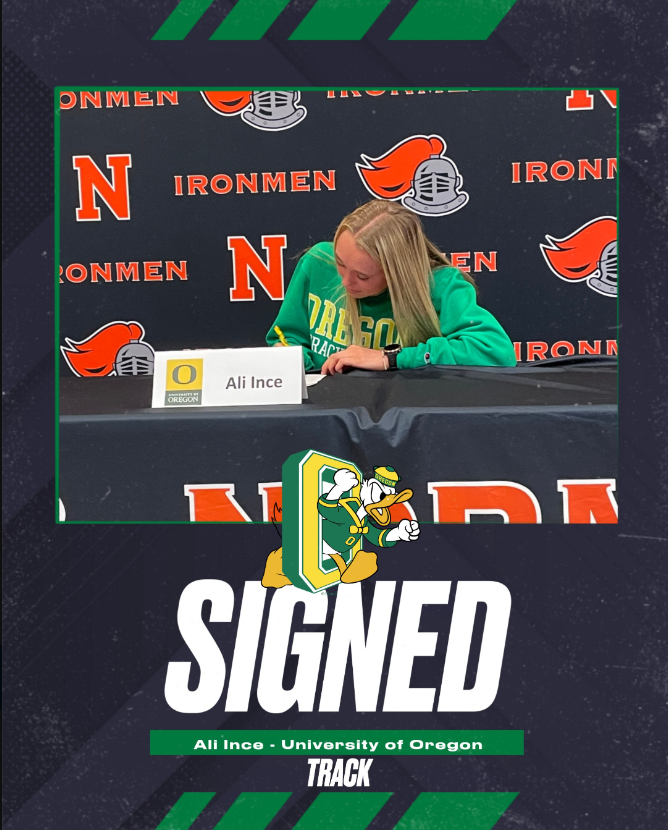 Ali Ince - University of Oregon - Womens Track & Field
Q & A
Q: With multiple schools interested in you, what was the college selection process like?
A: [The] process started a year and a half ago… For like six or seven months of talking to coaches on the phone I decided [ which schools] I wanted to visit officially. I visited six schools this fall [which] ended up leading to the decision of Oregon.
Q: What schools did you visit?
A: Clemson, Oklahoma State, Alabama, Penn State, Texas and Oregon.
Q: What drew you to Oregon?
A: "The main thing I'm looking forward to is having girls train with that are amazing. The people at Oregon right now I look up to, so to be able to train with them is awesome.
And then also the coaching,... [to be coached by an Olympian is] pretty crazy. They're just so knowledgeable."
Q: What role did Oregon's legacy as a running powerhouse play in your choice?
A: "It's like Tracktown, USA. It's special there. To be surrounded by a community who love running will be awesome."
Q: Have you met any of your future teammates?
A: "I met the team on the official visit and [some of] the girls going into Oregon. There are two twins from Texas who I've raced against who were good friends, so it'll be fun to be teammates."
Q: What do you hope to accomplish with the Ducks?
A: "It would be really cool to win a National Championship with the team, but also individually. That's something I was looking for in college, a team that can be really competitive as a whole."
Q: What are you looking to accomplish in your sport during college and beyond?
A: "[I want to] push my boundaries, see how fast I can go. The Olympics, 2028, that's something [I'm] gonna shoot for."
CAREER PERSONAL BESTS
400 meter: 54.91 

800 meter: 2:03.17

1500 meter: 4:22.39 

1600 meter: 4:40.86

1 Mile: 4:43.67
BIG WINS
Brooks PR Invitations: 1st place - 800 Meter; 2020, 2021 and 2022

2022 Illinois Gatorade Player

2022 New Balance Indoor Nationals  - 1st place 800 Meter 

School Records in 400 meter, 800 meter, 1600 meter, 3200 meter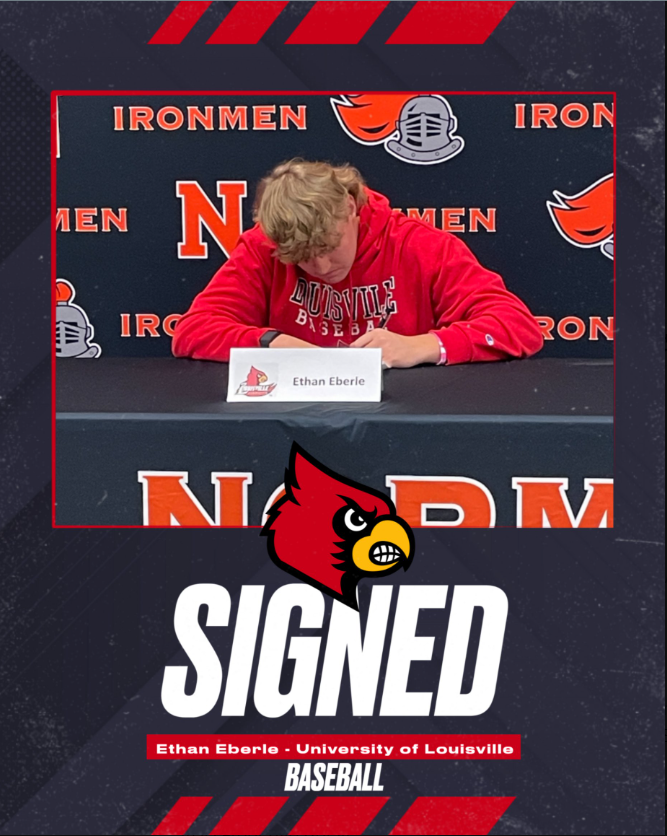 Ethan Eberle - University of Louisville - Mens Baseball
Q & A
Q: You played on varsity for the Ironmen all four years of your high school career, what are you looking forward to over the course of your collegiate career?
A: "I'm looking forward to developing [and] getting experience. As a freshman it's not always easy, but by the time I'm a senior, I'm leading a team and mentoring freshmen and being a leader."
Q: What are your goals as you head to Louisville, a team that has made the College World Series five times since 2007? 
A: "Win a few Regionals and win a National Championship–that's always the goal. [But also] have fun, that's really an accomplishment."
Q: What do you know about the rest of the Cardinals roster?
A: "I met some of the players. I met all of the guys who are signing today, and they're all great guys. I'm looking forward to [playing with them]."
2023 STANDOUT STATS
8-1 record

114 strikeouts in 218 batters faced

A 5:1 strikeout to walk ratio with just 20 walks 

0.36 ERA, 0.90 opponent batting average in 58 innings
2023 ACCOLADES 
First team 4A All-State - Illinois Baseball Coaches Association

First team All-State - Chicago Sun Times 

First team All-State - Prep Baseball Report

Unanimous Big 12 Conference Pitcher of the Year

First team Big 12 All-Conference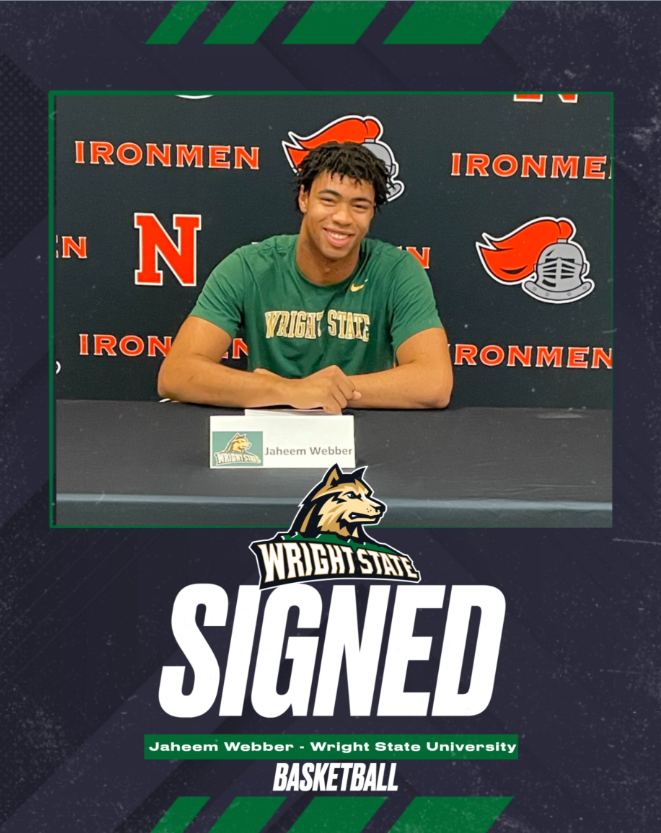 Jaheem Webber - Wright State University - Mens Basketball
Q & A
Q: What offers did you receive before deciding to play for Wright State?
A: "I had offers to ISU, Bradley, Southern Illinois. After my junior year, I got offers from Cal Poly, Loyola Maryland and Wright State."
Q: What led to the decision to suit up for the Raiders?
A: "On my visits, I felt at home. It's a great program with good coaches who care about you. It's a place where I can go and contribute and get some wins too."
Q: What are your goals when you don the green and gold?
A: "Hopefully, we can make a run to the NCAA tournament. That's a dream that every college player has."
2022-23 SEASON STATS
13.2 Points per Game

7.9 Rebounds per Game

1.5 Blocks per Game
2022-23 ACCOLADES 
First team Big 12 All-Conference 

Third team 4A All-State - Illinois Basketball Coaches Association

5th all-time Ironmen blocks leader - 85 

3rd all-time Ironmen blocks in a season - 60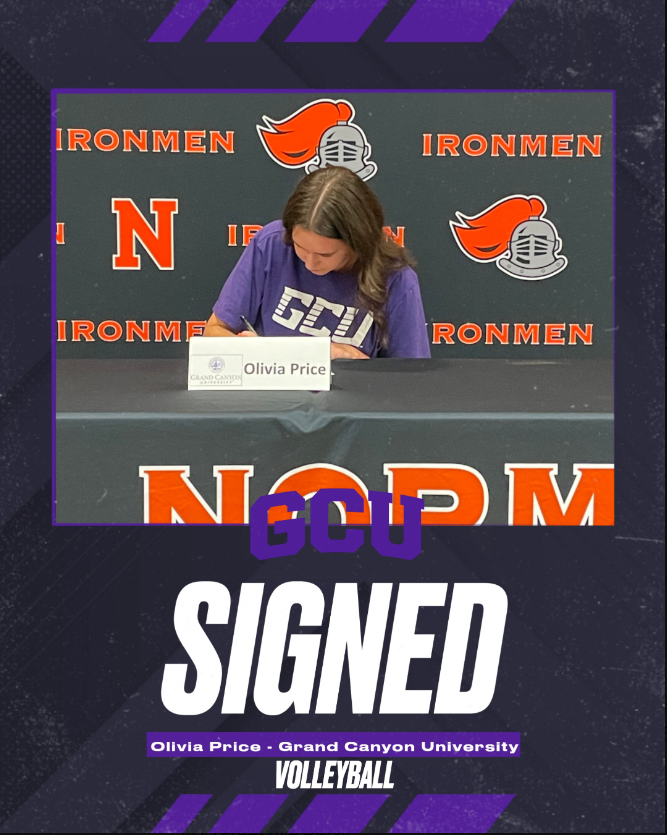 Olivia Price - Grand Canyon University - Womens Volleyball
Q & A
Q: How do you feel about your decision to attend Grand Canyon University?
A: "It's definitely far from home. So that's going to be an adjustment."
Q: What are you looking forward to about playing for the Antelopes?
A:  "I'm really looking forward to working with new people who have the same goals as me and want to achieve the same things."
Q: What are your collegiate goals?
A: "I'd love to go to the NCAA Tournament."
CAREER STATS
Assists: 1,277

Kills: 427

Aces: 111

Digs: 359 

Blocks: 103
2023 ACCOLADES 
First team Big 12 All-Conference

Second team 4A All-State - Illinois Volleyball Coaches Association

Academic All-State selection - Illinois Volleyball Coaches Association

2x All-Tournament selection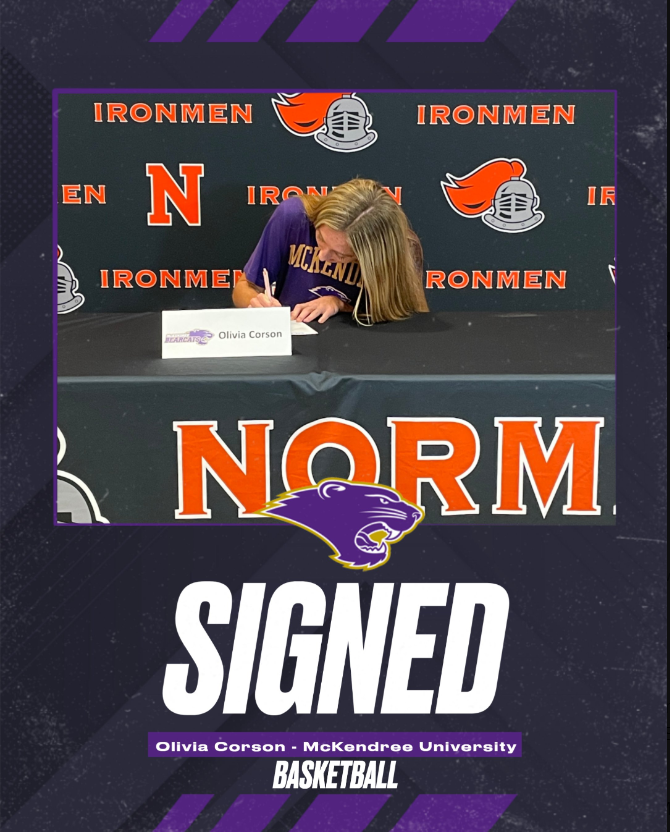 Olivia Corson - McKendree University - Womens Basketball
Q & A
Q: What were some leading factors that led to your commitment to McKendree University?
A: "I really liked the campus and the coaching staff was so welcoming to me when I went on my visit."
Q: What do you hope to gain from your time at McKendree University?
A: "I hope to enjoy my experience down there and to make the most of the opportunities I'm given."
2022-23 SEASON AVERAGES
11.9 Points per Game

4 Rebounds per Game

2.5 Assists per Game

2.3 Steals per Game
2022-23 ACCOLADES
Second team 4A All-State - Illinois Basketball Coaches Association

First team Big 12 All-Conference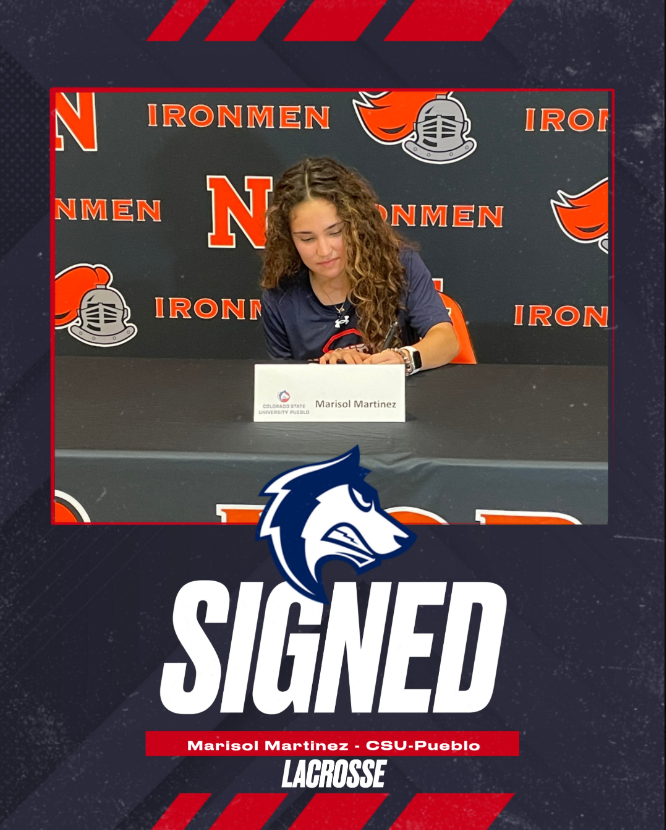 Marisol Martinez - Colorado State University-Pueblo - Womens Lacrosse
Q & A
Q: Why did you decide to suit up for the ThunderWolves next season?
A: "Going to Colorado State University [Pueblo] just felt like home."
Q: How do you feel about attending Colorado University-Pueblo?
A: "I'm super excited.I get to go back [to where I'm from] and meet new people." 
Q: What are you most excited for, and what do you hope to accomplish? 
A: "I'm looking forward to playing lacrosse at the next level, and hope to be a leader and contribute as a person and teammate." 
2023 SEASON STATS
10 Goals 

17 Shots On Goal 

.588 Shot Percentage

3 Turnovers Caused 

10 Draw Controls 
2023 ACCOLADES
Big 12 Conference Scholar-Athlete Award 

IHSA Scholastic Achievement Award