Unit 5 announced the district would no longer fund field trips beginning next school year in an effort to reduce the district's budget deficit. 
Field trips, several Community teachers said, are an essential part of the student learning experience. 
Field trips are "invaluable" to the music program, choir director Mr. Ben Luginbuhl said. 
The educational outings allow choir students to attend festivals, competitions, clinics and workshops, Luginbuhl said. 
Events like February's ACDA Treble Sing and Share Festival, where chorale students received performance feedback from experts like Bradley University's Director of Chorale Activities and U of I's Associate Director of Chorale Activities.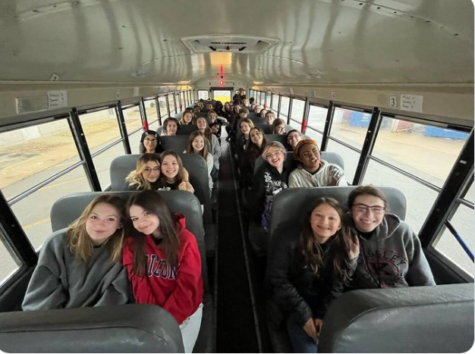 Through annual field trips to Illinois State University's Madrigal Festival, Community's Chamber Choir students have had the opportunity to perform on the Center for the Performing Arts Stage among some of the top high school ensembles and receive critiques from veteran music educators like ISU's Dr. Karyl Carlson.  
"Without field trips," Luginbuhl said, students won't have these opportunities that "enrich their experience in music." 
The cuts, Luginbuhl said, are a "blow" to the music department.
The events are something "students look forward to," Luginbuhl said; they offer opportunities that can't occur inside the classroom–seeing live performances from collegiate choirs and networking with other high school chorale students. 
 "They're a really exciting part of what we do," Luginbuhl said
In the agriculture department, Mrs. Liz Harris's students fundraise to offset the cost of field trips, hosting Dine To Donate nights at local restaurants, hosting a community auction and selling poinsettias and strawberries.
However, Harris said, the department relies on district funds to cover the cost of bussing. 
"My philosophy," Harris said, "is students learn just as much or more outside of the classroom as they can learn inside the classroom."
Inside the classroom, students can't have their hands inside of a cow or on a bee hive, like at Joliet Junior College's Agriculture Immersion Day in September.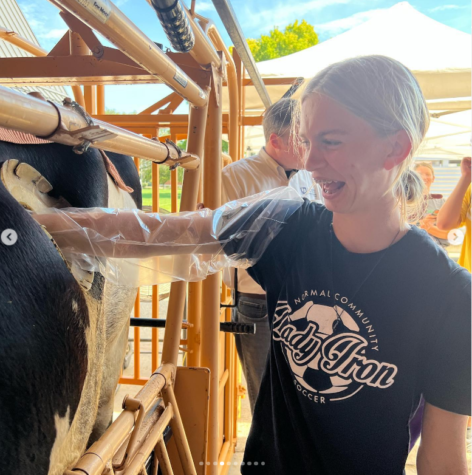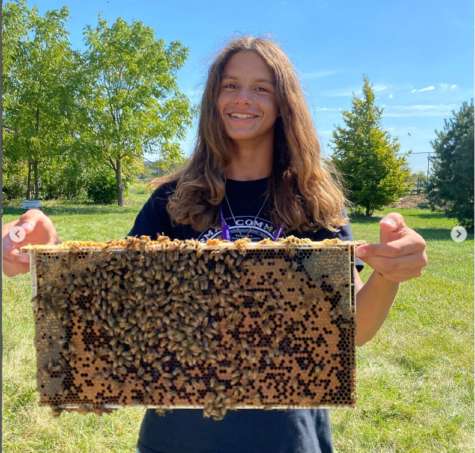 The event, attended by BSAA classes, allowed students to connect scientific principles and concepts with agricultural applications. 
"We were able to experience several hands-on activities to learn more about opportunities in agriculture," the agriculture department posted on Instagram, "conducting soil tests, handling bees, exploring a fistulated cow, drawing landscape designs, driving a[n] autonomous vehicle, team building, investigating Protozoa under the microscope…"
Each year, the growing department's students have had opportunities like attending the National FFA Convention in Indianapolis, the Greenhand Leadership Conference at the University of Illinois and experiences like watching cheesemaking at Ropp Dairy Farm and touring Illinois State's research farm. 
"We are going to do everything in our power to make sure we can still provide those opportunities," Harris said. 
But the added financial burden, Harris said, will be "a strain on our students" to fundraise to continue offering the educational outings essential to the ag classes.
Outings, learning resource teacher Mrs. Erin Sanders said, offer opportunities for special education students in the Student Support Program to learn essential life skills outside of the classroom.
These weekly trips into the community are mostly self-funded through the students' "Grounded in Iron" coffee shop sales, Sanders said.
In the classroom, Sanders said, students learn life skills like budgeting and making purchases. 
Lessons they put to practice in the real world.
Without some financial support from the district, these experiences might be reduced.
"We would be limited on being able to go out and actually make purchases and practice [life skills]," Sanders said.
The budget cut proposal will prompt "a lot of program changing," Sanders said.
The approved cuts can be reinstated if the April 4 referendum passes.