Meg Keogh returns to Community's stage as the former Community thespian replaced Mr. Tyler McWhorter as the Theatre department's co-director at the start of the year.
After seven years of co-directing with Ms. Kevin Yale Vernon, McWhorter decided to step down from his role with the program. 
"This seemed like the right year to let an experienced person come in and really establish themselves in the program," McWhorter said. "I knew that we had Ms. Keogh coming in, and she has an extensive background in theatre well beyond mine."
Keogh fell in love with the theatre as a 10-year-old, that love led her to Community's stage as a student and to earn a degree in Theatre from Carthage College.
At Community, Keogh, a 2013 graduate, acted under Vernon's direction in the Theatre program and appeared in the school's musical productions.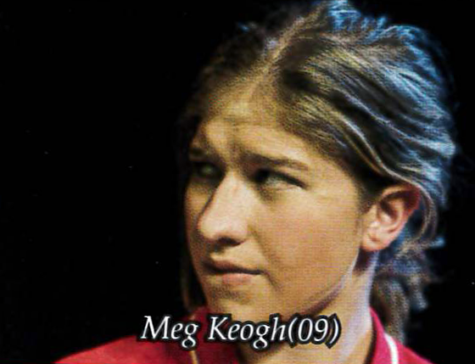 Being cast as a freshman in 2009's "The Dining Room" was a "really awesome" experience, Keogh said — the first of many performances on Community's stage.
Keogh appeared in productions of "All in the Timing," "With Their Eyes," "A Bicycle Built for Truth," "Almost Maine" and "The Laramie Project" and played a leading role in 2010's "Figments."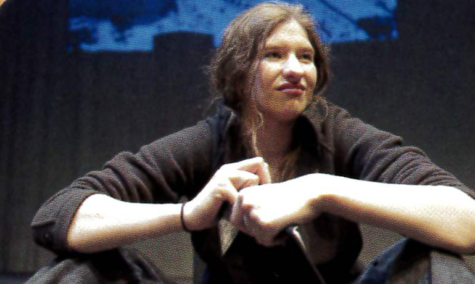 Keogh starred as Puck in 2010's "A Midsummer Night's Dream" and as the Wicked Witch of the West in the musical "Wizard of Oz."
Keogh realized not only that she loved theatre but also that she was "pretty good at it."
In 2011, Keogh served as assistant student director of "A Piece of My Heart." 
Now, after earning a degree in Special Education, Keogh is helping lead theatre productions at Community.
"It's really interesting to work with kids who are in the same position that I was in," Keogh said, "learning and teaching them … things that they've never experienced before." 
Keogh's new role, transitioning from actor to director, is not without its own unique experiences.
"A lot of it has been a learning experience," Keogh said. "Like watching the way that Vernon handles things," Keogh said.
Keogh is looking to Vernon to develop her own directorial style.
This year's fall play, "Failure: A Love Story," offered her the opportunity to watch Vernon's direction from a different lens, Keogh said — not as a student, but as a program leader. 
One challenge in that role, Keogh said, was "gaining trust" from the students in the program. 
A difficult task, she said, because she "didn't really know the kids."
"I didn't want to go in and pretend I know everything and boss them around," Keogh said.
Keogh's first show was "a really awesome feeling, going in as a stranger to a lot of [the cast], then after the show ended, feeling like I built some really great relationships with them," the first-year director said. 
After her first production co-directing with Vernon, Keogh "definitely" wants to continue "as long as Vernon is here," Keogh said. 
"I don't have an answer for after," Keogh said.
Vernon is set to retire at the end of next year.
The Theatre department's next production, "Writers' Runaround," premieres on Feb. 3 and runs through Feb. 11.