Student Council members worked to give back to the community by hosting a blood drive partnered with the American Red Cross on November 22 and a canned food drive for the Salvation Army the week of December 8.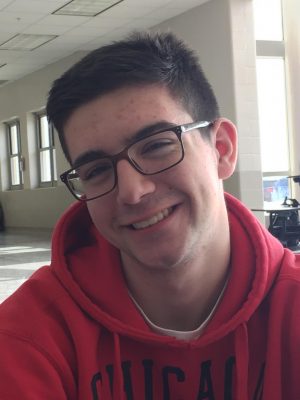 NCHS students and staff members donated 99 units of blood to the American Red Cross at this year's blood drive. In the eyes of Mrs. Addie Ince, the sponsor of the NCHS Student Council he bi-annual event was a success.
"We had our largest blood drive since 2009,"  Ince said, "this past year, we had 67 first time donors, which is awesome." 
Students participated in the blood drive as a way to give back to the community.
"I did not help run the blood drive" Student Council member, Kyle Gorman said, "but I did donate blood. I think it's important to donate blood to just give back. I really like helping people and I felt like this would be a good way for me to help those in need."
The NCHS Student Council has partnered with the Red Cross for over ten years to help those in need of blood transfusions.
"Typically our nation has a shortage of blood," said Ince, "and in a school our size, we can have a pretty good donor turn out, so they really like to partner with schools because we have a large targeted audience."
The Red Cross hosts multiple blood drives in the community but does not get a large enough turnout, and with the need for blood in the nation, it is important to get more donors. According to RedCrossBlood.org, The Red Cross is hosting community events every day in December.
Along with blood drives, Student Council hosts canned food drives. The Student Council hosts a canned food drive once a year, and for the past two years, Student Council has been able to collect between 400 and 500 cans. This year, however, there was a little over 100 cans donated. 
"It's always been the first week of December,"  Ince said, "we even have the same incentive and everything that we've had before."
Before working with the Salvation Army to collect canned food, Student Council previously partnered with all the other high schools West and Bloomington and the Western Avenue Community Center in what was called the Intercity Food Fight.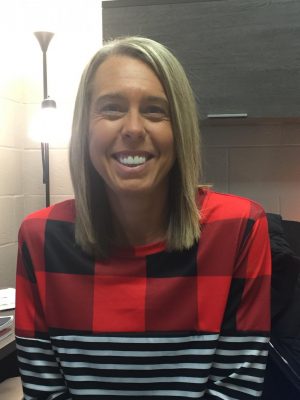 "We had a huge food fight between every high school," Ince said, "and the winner was determined at the Intercity basketball game, the boys basketball game. And that was kind of fun. Then Western Avenue was doing some renovations and couldn't store food, so the Intercity Food Fight kind of died out. So we switched, just doing our own thing with the Salvation Army."
The NCHS Student Council will continue to give back to the community with a second blood drive scheduled in February.
"We put on these things, to give back to the community because they give so much as since we're a public school,"  Brian Whetsel, Student Council president, said. "A lot of the community funnels into us. I think it's good for our Student Council to actually fund these events, and whether that be donating blood or donating food to people in need. I think we can do that."