Wishes Boutique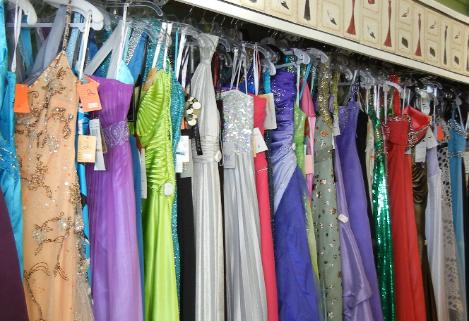 Prom is quickly approaching and there are many people who are worried about how they will be able to afford tickets, dinner, a dress/tuxedo, shoes, accessories, etc. This year is a little different than before since Mrs. Kobel and Mrs. Budak have started a new donation organization at our school called Wishes Boutique.
Wishes Boutique is a prom store for those people at our school who would not be able to afford prom clothing or accessories. All that is necessary to receive a gently used prom dress or accessories is to present a valid NCHS ID. Each girl that comes in will get a personal shopper to take them to the dress racks to pick out a maximum of 5 dresses to try on at a time. All family and friends are allowed to come to help pick out the best dress for you, but are not allowed to handle the dresses. The boutique will be providing boys ties, shirts, shoes, formal dresses, accessories, and girls' shoes.
Anyone is allowed to donate dresses from 2000 to present day styles and every donation is appreciated. Each donator will also receive a tax donation form at the time of drop off. According to Mrs. Kobel the organization's biggest needs right now are hangers, rolling dress racks, supply shelves, dress bags, shopping bags/tissue paper, and donations from businesses.
"We are hoping to receive donations from local businesses for some more freebies for the girls like accessories for their dresses and donations from salons," Kobel explains.
Wishes Boutique started accepting donations on January 8th and has received about 30 dresses so far. You can drop off donations on Tuesdays from 6:30 – 7:15 AM in the NCHS pool atrium, just be sure to contact Mrs. Kobel or Budak beforehand.
"I'm hoping a lot of people will take advantage of this organization. I've been trying to talk to a lot of the girls I see in the hallways about it and I am getting a good response," describes Kobel.
Wishes Boutique will be open for the ladies on April 6th and prom is on May 4th at the Marriott. If you would like to help and donate to this great organization you can contact Mrs. Kobel at [email protected] or Mrs. Budak at [email protected]. This is a great way to support each other in our school community and give everyone the opportunity to experience the full prom experience. If you would like to donate a monetary donation of ten dollars you can send it to Wishes 3900 East Raab Rd. Normal, IL. Attention Vicki Kobel.
About the Contributor
Lindsay Gleason, Expressions
Lindsay Gleason is a junior at Normal Community High School. She writes for the Inkspot and works with the Expressions desk, which is an awesome area...