6-year-old hostage finally free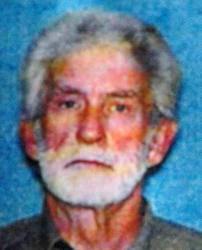 On Jan. 29, five-year-old Ethan was taken hostage by Jim Lee Dykes.  Dykes boarded a school bus to take a child for his hostage plan and kidnapped Ethan.  When boarding the bus, the driver, Charles Poland, attempted to block him randomly from the children, which resulted in him being shot four times by Dykes.  He then snatched Ethan and took him to his hand-built bunker.  Ethan was in the bunker for six days and was finally freed on Monday, Feb. 4.
According to Dyke's neighbors, Dykes was known as a violent, bitter man.  He once beat his neighbor's dog nearly to death with a lead pipe for stepping onto his property and has also threatened to kill children when they were on his property.  Dykes is a veteran of the Vietnam War.  It has been said that he disagrees with the government and rebels against the law.
Fortunately, Ethan was never hurt throughout the ordeal; Dykes allowed him electricity, food, water, his medicine, and even coloring books in the bunker.  It seems as if Dyke's plan was never to hurt the young boy, but get a rise out of the government and draw attention.
Authorities and family are saying that Ethan doesn't seem affected by the whole situation, and he has gone back to his normal, friendly self.  Ethan's sixth birthday is on Wednesday, Feb. 6, and a party will be held both for him and to honor the deceased bus driver, Charles Poland.
About the Contributor
Olivia Smith, Features
Olivia Smith is writing for the Inkspot's Features desk.  She's a seventeen-year old senior and a first year journalism student. Olivia was a cheerleader...