Dropping dimes; lighting up the scoreboard
A look back on the 2021-22 Ironmen basketball season conjures up images of Zach Cleveland dunks, Tyler Dwinial charges and Trey Redd's clutch 3s…
Those highlights helped the Ironmen tie the basketball program's season win record, matching the 2014-15 team's 33-win season.
This season on the road to a 33-2 record, Coach Dave Witzig's Ironmen celebrated wins in the Intercity and State Farm Holiday Classic tournaments and took home the Regional Championship title.
Throughout the past 28 seasons, successes like these make Witzig a Hall of Fame-caliber coach — an honor he earned with this induction into the Illinois Basketball Coaches Association Hall of Fame on April 30 at Illinois State's Redbird Arena.
On Witzig's almost three-decade path to the Hall of Fame, he's coached his share of stars.
But each season, an often unrecognized roster of behind-the-scenes players, those who never set foot on the court or never don a jersey, rack up assists for the Ironmen basketball program.
Come game day, these role-players drop dimes and light up the scoreboard well before the tip-off.
The off-court players, like Ms. Christine Konopasek selling tickets and Mr. Jason Drengwitz running the scoreboard, are instrumental to the fan's game day experience at Community, allowing the coaches and players to focus on their craft on the court.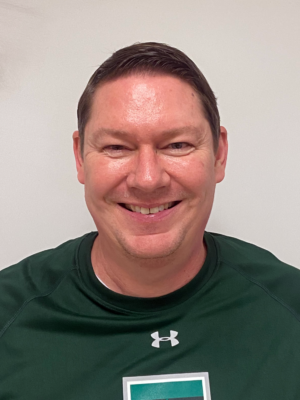 Whether in the East Gym for a home basketball game or at Dick Tharp Field on a fall Friday night, it's impossible to ignore the booming voice of Mr. Dana Starkey over Community's public address speakers.
Starkey, business teacher and a Community graduate, took his first turn behind the mic as Community's PA announcer by chance, when the regular announcer, former Community teacher Mr. Fred Walk suddenly became unavailable.
"I'd never really thought about doing it before," Starkey said. "I did it for the first time, and I really enjoyed it."
Starkey took over for Walk full-time when the Social Studies teacher retired and has announced Ironmen basketball, baseball and football games in the 17 years since.
"I love it when I can see students excelling under pressure," Starkey said, "hitting a big free throw, getting a hit in a baseball game. I get kind of a front-row seat for that, which is really cool."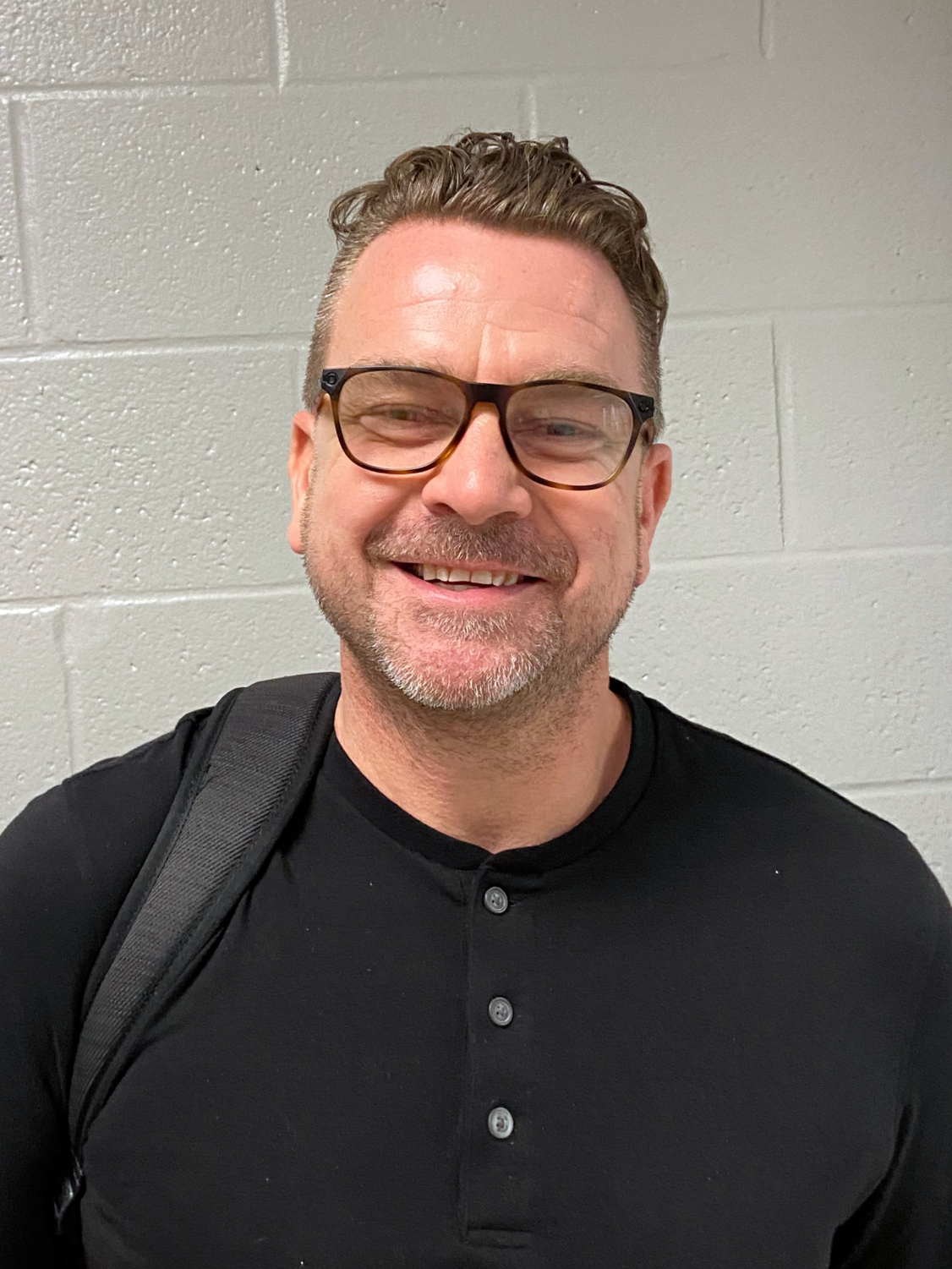 In the fall, Mr. Jason Drengwitz, Community's head football coach, may be too distracted to register Starkey announcing "First Down Ironmen" over the PA, but Drengwitz can't help but hear him come basketball season.
Drengwitz, from his seat next to Starkey behind the scorer's table, keeps the record book and runs the scoreboard for the varsity basketball team.
"It's a great way to show support and be involved in programs other than football," Drengwitz said.
Drengwitz's seat near the Ironmen bench lets him observe Witzig and his coaching staff, scoring some coaching pointers as he updates the scoreboard.
"I have a lot of respect for the basketball program," Drengwitz said, "and how they do things. They are a great coaching staff to learn from."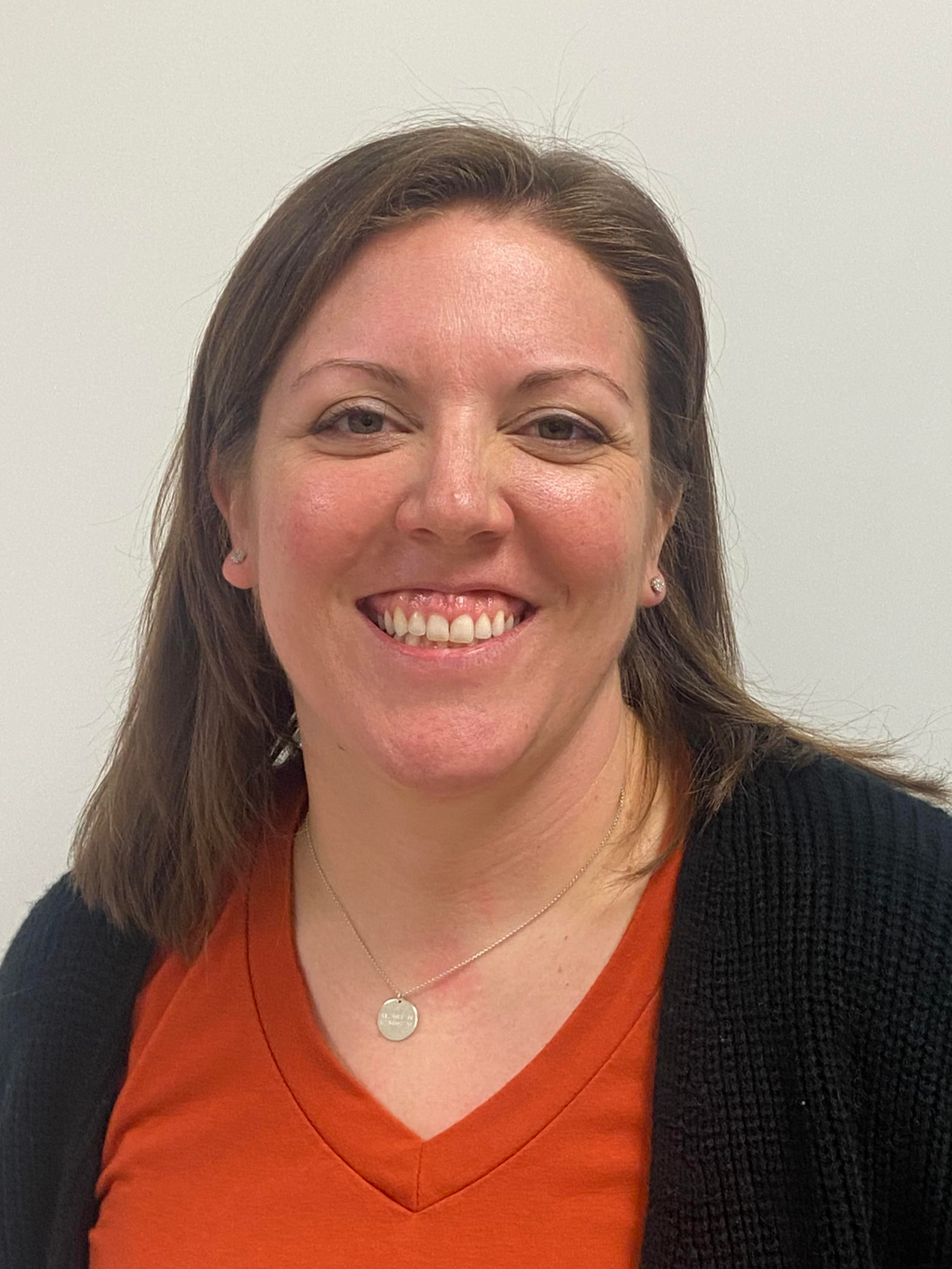 Another of Community's fall sports head coaches can be IDed playing a role on game days — Ms. Christine Konopasek.
Konopasek collects admissions, checks students' IDs and distributes programs before tip-off.
Konopasek said that while that work "isn't really fun," she enjoys her role because when it's over, she's able to watch most of the team's games — and their successes.
This season, Dario Romero and Cade Luginbuhl's roles with the Iron provided them with perhaps the best seats in the house this year — the home team's bench.
As team managers, Romero ('22) and Luginbuhl ('24) supported the Iron — filling water bottles, distributing towels, rebounding during warmups — any way they could.
Luginbuhl, son of choir director Mr. Ben Luginbuhl, has grown up around Ironmen basketball, often accompanying his dad to games when choir members would perform the national anthem.
Cade's experience comes with a sense of professionalism; he'd cheer for the Iron but maintain his composure on game day.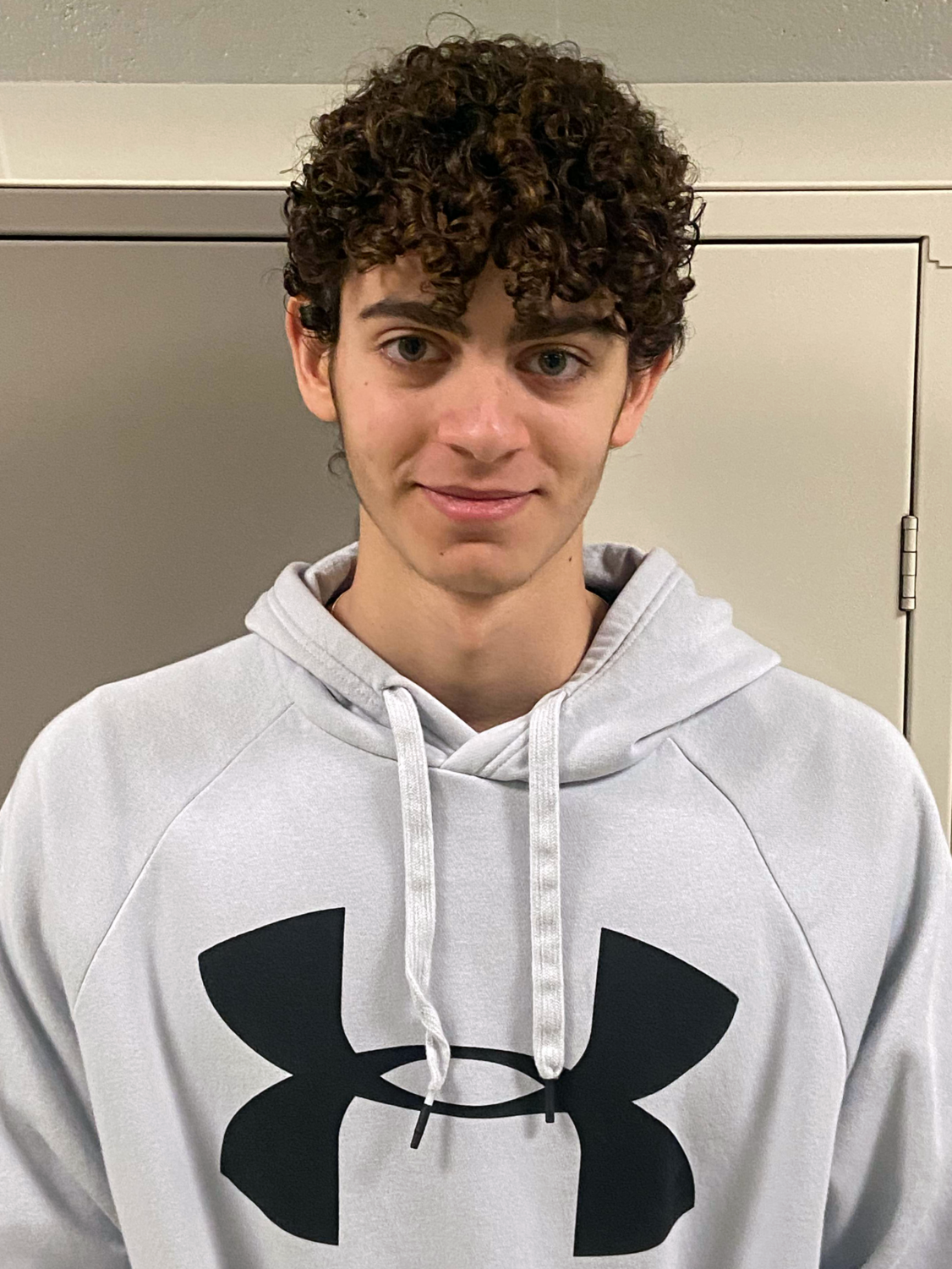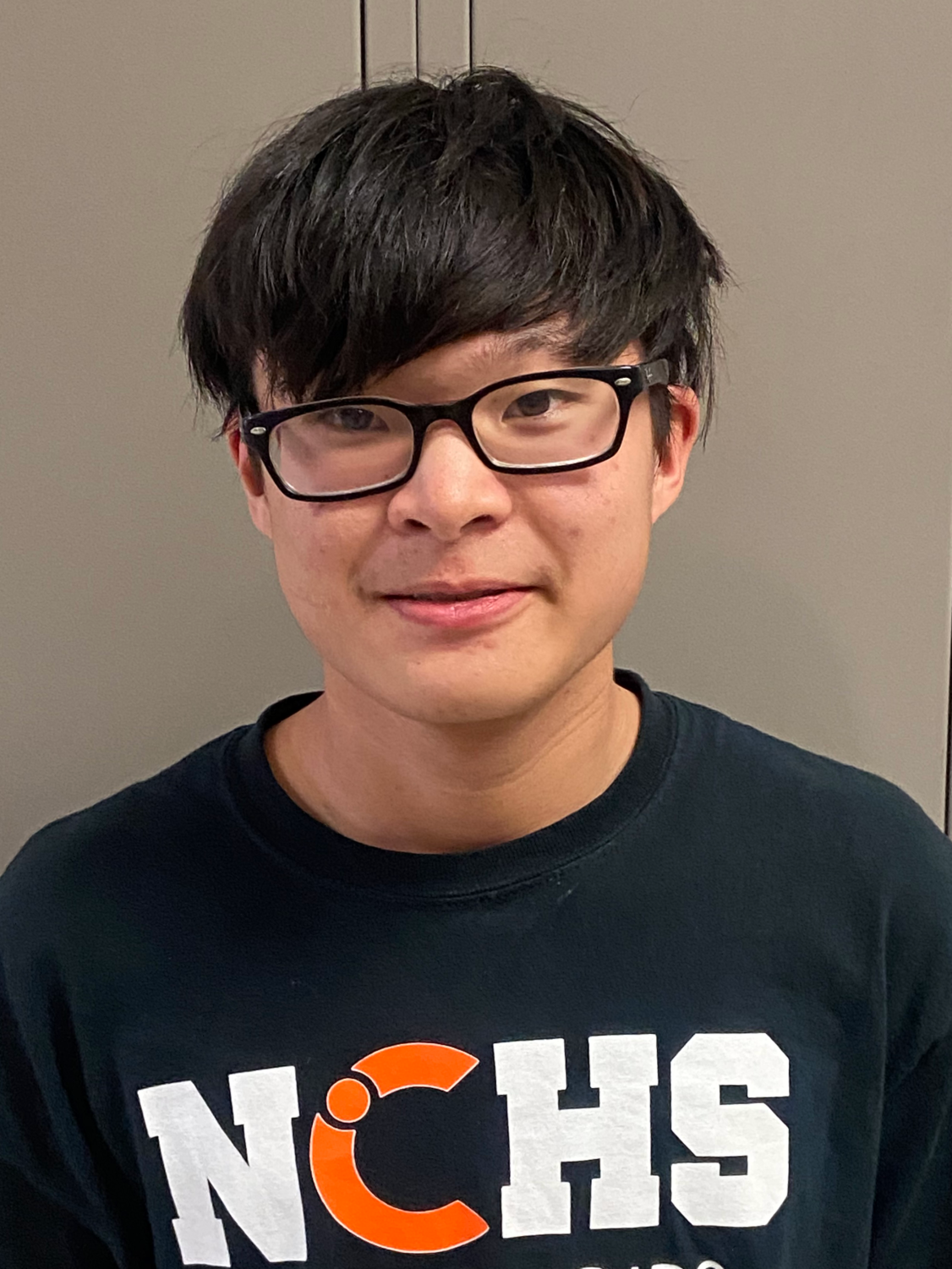 For Romero, though, this season's front-row seat might have been a little too close to the action.
After a highlight-reel play, the manager said, he would sometimes get carried away and end up on the court.
This season reserve player Eli Benson, Romero said, "was always trying to keep me on the bench, because … I was going on the court all the time."
While Romero may have strayed further from the sideline than his off-court role allows, he, Luginbuhl, Konopasek, Drengwitz, Starkey and every other behind-the-scenes player for the Iron contributed to the program's success in ways the stat sheet doesn't recognize.
About the Writer
Ethan Scott, Staff Writer
Ethan Scott is a senior at NCHS, where he participates in theatre. This is his first year as a member of the Inkspot staff.

In my free time, I like...