With the film version of Battleship (2012) and the Theatre department performing an on-stage adaptation of the movie Clue (1985), based on the popular board game, I couldn't help but wonder what other board games were deserving of coming to life on the silver screen.
Hollywood continues to move away from original pictures, with more movies based on established content. Where else can filmmakers draw inspiration from besides books, sequels, and remakes?
Board games.
Here are my picks for board games that won't leave moviegoers bored.
Hungry Hungry Hippos
---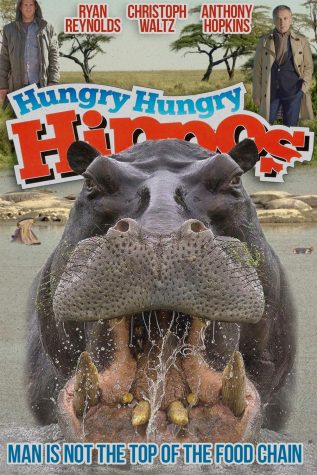 Southern California billionaire William Maul (Anthony Hopkins) has it all: money, a beautiful wife, houses, cars… you name it.
But he isn't necessarily the most popular guy. To earn the public's approval, he pledges to throw the best party of all time.
After purchasing San Nicolas island off the coast of California, Maul invites a who's who of the most popular influencers and A list celebrities to what is promoted as The Greatest Party of All-time – a three-day bash with no contact with the outside world – no social media, no phones, no internet.
Maul hires a brash established event promoter Xander Benson (Christoph Waltz), who appears too good to be true in his promises of the party of a lifetime.
The billionaire blindly falls for the increasingly expensive and extravagant plans of a charismatic fraudster who over-promises and under-delivers.
The private jets scheduled to deliver guests to the island arrive late, the island isn't suited to house every guest, and the majority of the catered food has gone missing.
When Maul realizes he should cancel the party and send his guests home, his pride won't let him. He is determined to throw this party and earn the celebrities' approval.
However, the island has other plans.
Before the realities of the island come to light, the island's early arrivals kill time by playing a beach volleyball game. Just as a party-goer reaches to retrieve a runaway white ball, a hippo emerges from the island's dense foliage, snapping its jaws over the ball, and the person's arm – sending everyone into a panic.
Enter A-list actor, Benjamin Nash (Ryan Reynolds) and his wife, Veronica.
What the Nashes thought would be a quick escape from the stressors of filming Hollywood's most action-packed franchise turns out to be the roles they have been preparing for their whole lives.
These hippos are hungry, and now they have a taste for human flesh. The Nashes must figure out a way to escape the island while trying to fend off the human hungry hippos and bring Benson to justice.
Guess Who
---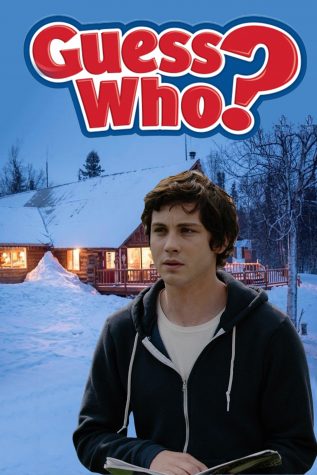 As seven childhood friends vacation in rural Maine, they are met with an unimaginable dilemma: who among them is a murderer?
When Mark (Logan Lerman) awakens in the middle of the night, he hears something that sounds an awful lot like two people struggling outside. Opening the front door, Mark finds his friend Casandra dead on the porch in a pool of blood, but no other person in sight.
The grizzly discovery is met with panic by the group of ,now, six, as each of the friends starts throwing around accusations.
When a ferocious snowstorm hits their house, the group of friends has no way to get into town and no way to contact the outside world, forcing them to solve the crime by themselves.
Over the course of the next twenty-four hours, Mark discovers that each person could have a reason to murder Casandra: Kyle, Casandra's boyfriend, was trying to end their relationship which she didn't want; Sophia was always jealous of Casandra and her "perfect life"; Olivia always had feelings for Casandra and finally worked up the courage to tell her and had been rejected…
Mark knows he doesn't have a motive but the group thinks otherwise. The only way to prove that he isn't the killer is to find the person who is.
Led by Mark the group finds clues that eventually lead them to their friend's killer.
Operation
---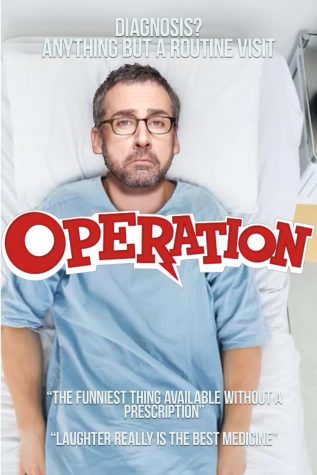 David Fitzgerald (Steve Carell) is what doctor's call "job security" – plagued with all sorts of mysterious ailments: an actual apple for an Adam's apple, a funny bone that laughs when it gets hit, spare ribs, and permanent "butterflies" in his stomach.
Fitzgerald has seen specialist after specialist, holistic healers, mystic medicine men, countless doctors. Still, no one can quite figure out what his problems are.
David, always a negative, low energy guy, fears he doesn't have much time left to figure out a diagnosis. So in his remaining weeks, he pledges to be a more positive person and live his last days with a smile.
As he tries to be more enthusiastic and positive about his life (what little he thinks he has left), he begins to notice that his "problems" are beginning to disappear.
However, his doctors fear that they are losing their most frequent patient and plot against him to change his mood.
David thinks the pills the doctor gave him are supposed to help with all of his conditions, but they have some unexpected side effects. The pills cause him to lose his enthusiastic and comedic nature. Bringing back his symptoms worse than ever…
This lighthearted fantasy comedy sees David transform into an outgoing, enthusiastic, and comedic man. As David's health starts to improve, his doctors begin to wonder if laughter really is the best medicine?