It was Youtube that inspired her to learn English so that she wouldn't have to read the subtitles for her favorite British YouTubers. Learn English, or continue to read Russian subtitles. The choice was easy. 
But Olya Zherebkina didn't imagine the opportunities and experiences she would gain as a result.
Today, having been selected as an exchange student by the Vladimir-Canterbury Sister City Association, Olya is living in Normal. The 17-year-old Olya may seem different at first, a little accent, a dry sense of humor, but like most exchange students, she isn't all that different from other students. After all, it was Youtube that started her journey to English, to America in the first place.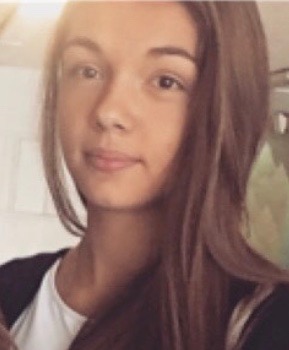 Olya's host family welcomed her the moment she arrived in America. She relished the opportunity to get to know each member of her host family. Going out, trying new things with them, Olya experiences more of the American culture with them – even if just conversing at dinner. Without subtitles.
During the school day, Olya's positive relationships with teachers put a smile on her face.
Olya's face sterns itself on other occasions as she works diligently to keep up with the work she gets from teachers.
Her time is spent enjoying the friends that she made in school, outside of school, and playing sports. 
Spending time after school playing soccer, Olya remembers how there was no option for girl's soccer in her hometown in Russia. Looking back at this fact, she acknowledges how playing soccer is her favorite part of her day.
Each day is what could be considered average. It's an everyday teenager's life: filled with school, family, and friends.
And Youtube.
Each day is also filled with experience for Olya – and today it is soccer.